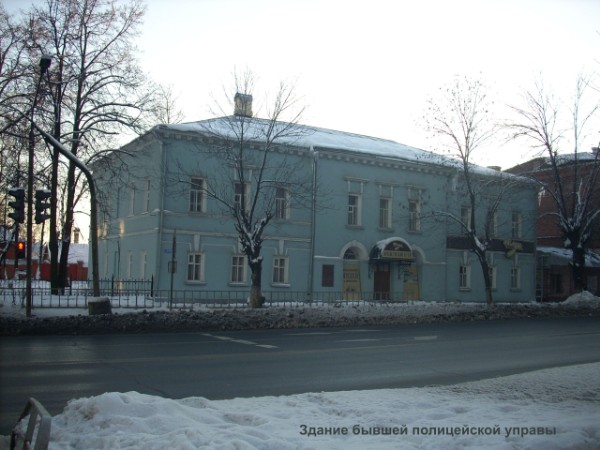 Local History Museum of Pokrov
The small town of Pokrov dates back to the Antony Hermitage, founded in the early 15th century. The village of Pokrovskoye was founded near the monastery, and in 1778, by decree of Catherine II, it was transformed into the district town of Pokrov. By level of economic development Pokrovsky District was the second in the vast Russian Empire. The glorious working past and the present of our countrymen are shown at the Pokrovsky Museum, where you can see many crafts and trades: the famous arguns (carpenters), stonemasons, potters, weavers and other craftsmen, which gave the beginning to development of the most powerful industry in the county.
Pokrov is located on the ancient "Vladimirka", this tract has its own special fate. First of all - it is an ancient trade route, in the years of wars and invasions it was the way of troops and regiments. In addition - it is a hard labor road, on which convicts were driven to Siberia. Expositions of the museum "Postal Station", "Yamshchitskaya. Prison", "Pokrovskaya hotel", "The best coachmen of Russia Cheburovs" take visitors on a journey along the ancient road. Museum guides also tell about the terrible robber Burlyuk, who repented and gave rise to a secluded hermitage, which 100 years later, thanks to the efforts of former monks Anthony Hermitage, and became St. - Vvedensky Island monastery, where many pilgrims and sightseers go.
The exhibition "Nostalgia" presents materials from the Soviet period. The interiors of the rooms and kitchens of our "communal rooms" for the elderly evokes memories of childhood and youth, and the children are told about the life of their grandparents.
In Pokrov have survived old trading rows from the XVIII century, true connoisseurs of architecture will appreciate the old buildings of the former gymnasiums, Zemstvo, Treasury, hospital, former police headquarters (now the museum building), Pokrovsky temples.
In the Local history museum there is Chocolate Museum, where a chocolate fountain, where both children and adults enjoy the exhibits related to the history of this wonderful product
Guests of Pokrov should definitely visit the Museum of Local Lore, Pokrovsky Church, the Memorial Cross, and the only monument to Chocolates in the world - the Chocolatka.
Participating with: