Department of Industry of Khanty-Mansiysk Autonomous Okrug - Ugra, Ugra Development Fund (Visit Ugra)
Welcome to Ugra! A comfortable three-hour flight from Moscow and St. Petersburg and here it is, the capital of the district is Khanty-Mansiysk or the largest city in Ugra by population is Surgut.
The incredible proximity of nature and cities with modern infrastructure and large-scale objects leaves a special place in the memories of Ugra.
Charming color of natural wealth, a variety of active and informative leisure. It sounds like well-chosen ingredients for a great holiday! Shake, but not mix - the basic rule of vivid sensations. And Ugra in this cocktail of impressions is perfect for the role of a shaker!
Ugra welcomes guests at any time of the year. In winter, a real fairy tale reigns in the district, with the arrival of cold weather, you can ride dog or deer sleds, go skiing and truly enjoy the real Siberian winter. In the summer, it is worth coming to the region for the sake of stunning white nights to spend the weekend walking through the relic forest.
Khanty-Mansiysk Autonomous Okrug - Yugra is a partner of the ОТДЫХ Leisure business program session. You can get acquainted with the tourist opportunities and offers of the region at stand No. F10 in Expocentre from September 13 to 15.
Ханты-Мансийск, Ханты-Мансийский автономный округ, ул. Мира, 52
Presentation
Turn on the vibe khanty melodies, enjoy the gorgeous views, and we in the meantime, let's tell you why your summer car trip should be to us.
Here Ugra residents have carefully collected for you a picturesque route, coordinates of interesting locations, playlists of music and local legends for the road.
Contact persons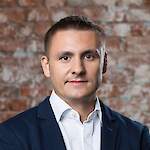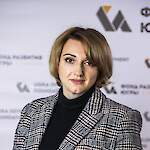 Exhibition Fairground
Ханты-Мансийск, Ханты-Мансийский автономный округ, ул. Мира, 52
Activity type
Type of tourism