Yanka Kupala State University of Grodno
Plasmonic noble films
Plasmonic gold films are deposited on mica substrates. The technology allows to apply metal to juvenile mica surfaces to obtain roughness with linear dimensions in nanometers.The product is designed to study the properties of organic and inorganic chromophores adsorbed on the surface of films.
It is possible to manufacture plasmonic films with custom characteristics optimized for selective amplification of the Raman signal or the luminescence of certain classes of adsorbate molecules.
In contrast to prototypes, the product is given a new quality of film nanoparticles. Also, the film gains the ability to exhibit a self-induced Stark effect. This allows you to increase the level of detection of fluorescently labeled antibodies, to analyze biochemical processes by methods:
plasmon resonance spectroscopy;
enhanced surface fluorescence;
Raman spectroscopy.
Nanoprobe for cell differentiation morphology in cito
Nanoprobes are CdSe/ZnS nanoparticles after modifying their surface using an original technique. The optical parameters of the nanoparticles show dependence on the properties of the local microenvironment. The nanoparticles are superior to organic dyes when used as contrast dyes in cito (urgent) biopsies.
The advantage is that, in addition to the subjective analysis of cell morphology, it becomes possible to measure the fluorescence parameters of nanoparticles using confocal microscopy and to judge the local value of acidity and potential selectively for the extracellular matrix and colon parenchyma in cells with different levels of pathology and carcinogenesis.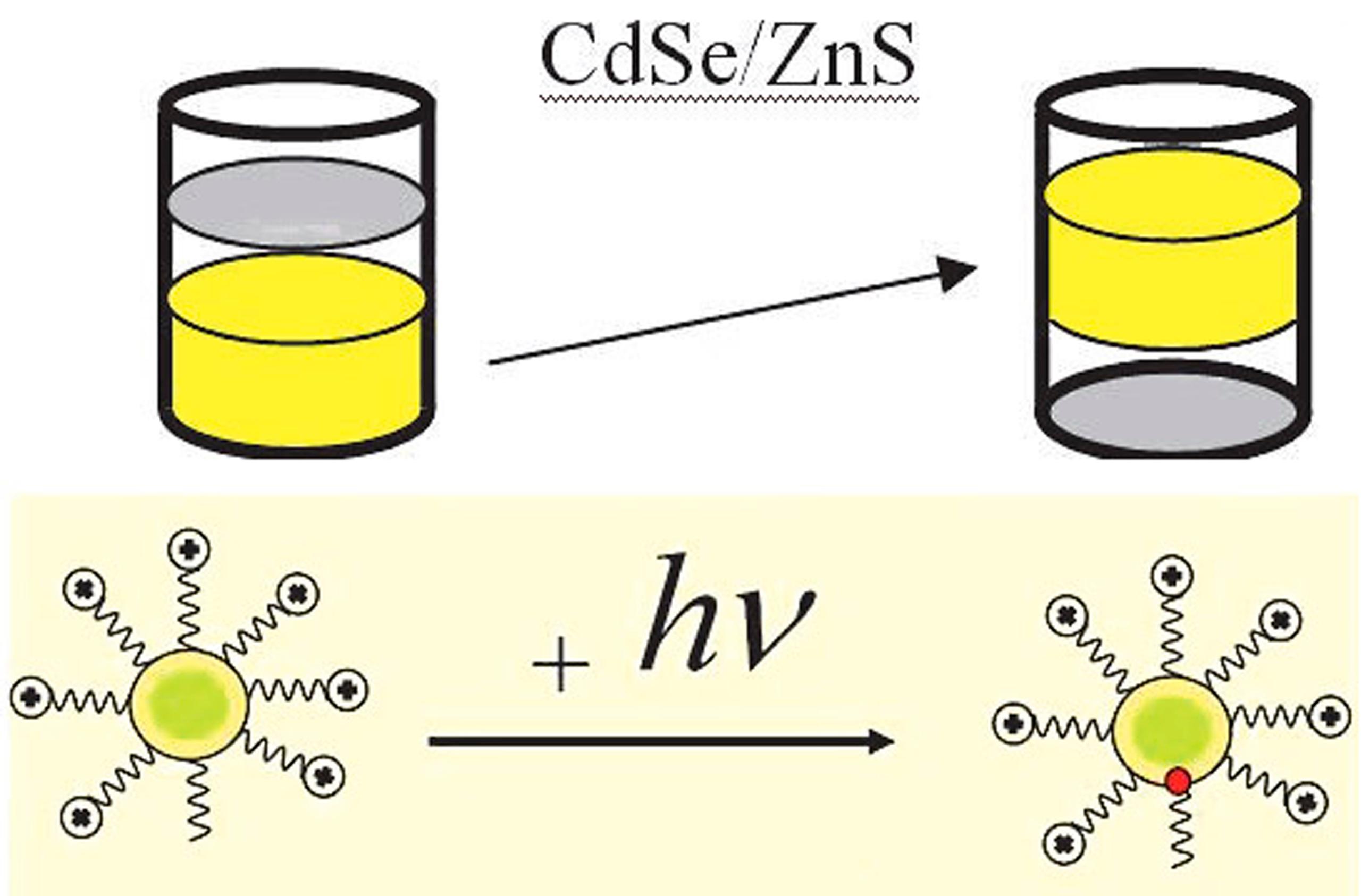 GrSU Techninoprom