Yanka Kupala State University of Grodno
Yanka Kupala State University of Grodno
Reveal, reveal and realize the potential of persons and the university in the space of intercultural dialogue.
Yanka Kupala State University of Grodno traces its history back to 1940. Over the years, the university has grows from a teaching institute with two departments and just over 100 students to one of the leading universities in the region. Today, rich experience allows the university not only to maintain and strengthen the position of a research and educational center, but also to act as a supplier of diverse educational and non-educational services.
In the educational sphere, YKSU offers services from preparation for olympiads, intra-university entrance examinations and centralized testing to learning foreign languages, computer courses, courses in logistics and performing scientific research in technical and humanitarian fields.
We offer research work on the customer's order or joint research with a partner.
Plasmonic noble films
Plasmonic gold films are deposited on mica substrates. The technology allows to apply metal to juvenile mica surfaces to obtain roughness with linear dimensions in nanometers.The product is designed to study the properties of organic and inorganic chromophores adsorbed on the surface of films.
It is possible to manufacture plasmonic films with custom characteristics optimized for selective amplification of the Raman signal or the luminescence of certain classes of adsorbate molecules.
In contrast to prototypes, the product is given a new quality of film nanoparticles. Also, the film gains the ability to exhibit a self-induced Stark effect. This allows you to increase the level of detection of fluorescently labeled antibodies, to analyze biochemical processes by methods:
plasmon resonance spectroscopy;
enhanced surface fluorescence;
Raman spectroscopy.
Nanoprobe for cell differentiation morphology in cito
Nanoprobes are CdSe/ZnS nanoparticles after modifying their surface using an original technique. The optical parameters of the nanoparticles show dependence on the properties of the local microenvironment. The nanoparticles are superior to organic dyes when used as contrast dyes in cito (urgent) biopsies.
The advantage is that, in addition to the subjective analysis of cell morphology, it becomes possible to measure the fluorescence parameters of nanoparticles using confocal microscopy and to judge the local value of acidity and potential selectively for the extracellular matrix and colon parenchyma in cells with different levels of pathology and carcinogenesis.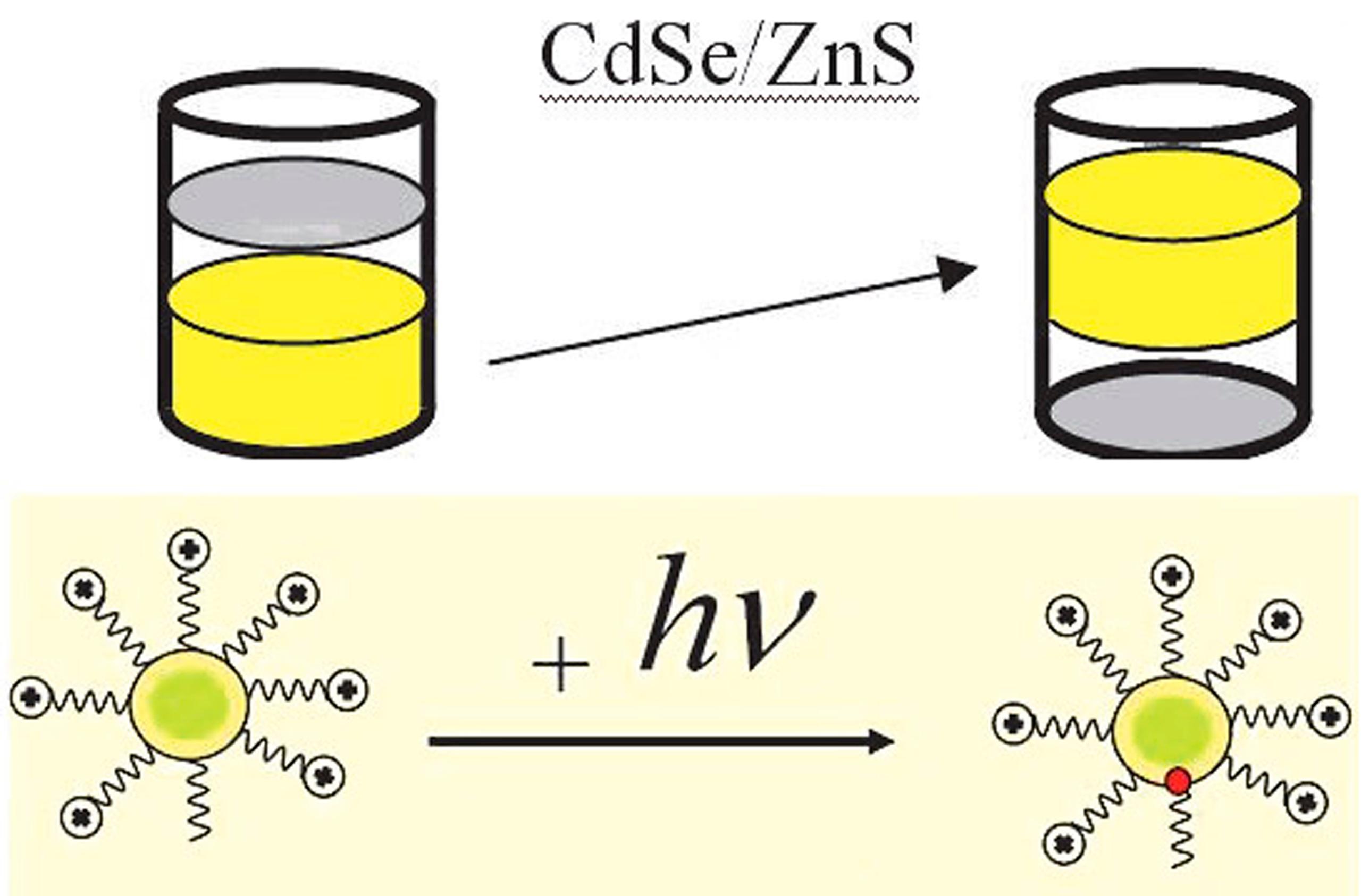 GrSU Techninoprom

More Expo showcases