Femtosecond laser
The source of femtosecond laser pulses in the 1 μm spectral range can be used in optical clocks, precision material processing, ultrafast spectroscopy, nonlinear optics etc.
     
Wavelength - 1040±10nm;
Pulse duration – 90±5fs;
Pulse energy – more than 28nJ;
Average output power – more than 2W;
Optical-to-optical efficiency – more than 38%;
Pulse repetition frequency - 70±10MHz;
Output beam quality М2 – less than 1.3.
The laser parameters can be changed on request.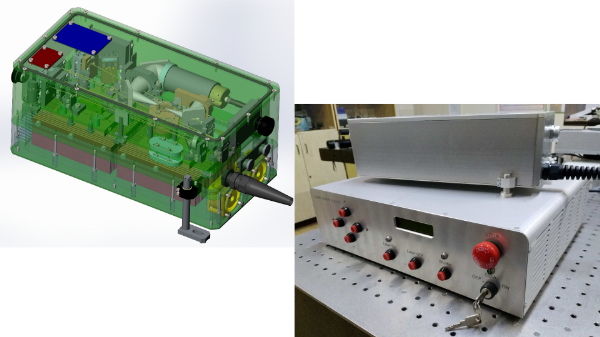 The presented laser provides unique characteristics of the generated radiation, and their combination (short pulse duration at high average output power and lasing efficiency) surpasses domestic and foreign counterparts, which opens up broad prospects for import substitution and provides high export potential.
More Expo showcases