ReBottle
ReBottle- outdoor furniture made from recycled plastic waste
ReBottle presents a set of devices that will allow you to recycle plastic waste into something useful, such as outdoor furniture using 3D printing technology. With our project, we will help solve the problem of citizens ' lack of interest in separate garbage collection. Our project also has a social component: by recycling plastic waste, we plan to improve the urban infrastructure - the complex is able to produce unique objects of urban infrastructure.
The complex of devices includes a shredder for shredding plastic waste, an extruder for processing crushed garbage into a material suitable for 3D printing and a 3D printer with a large printing area, which will create small architectural forms.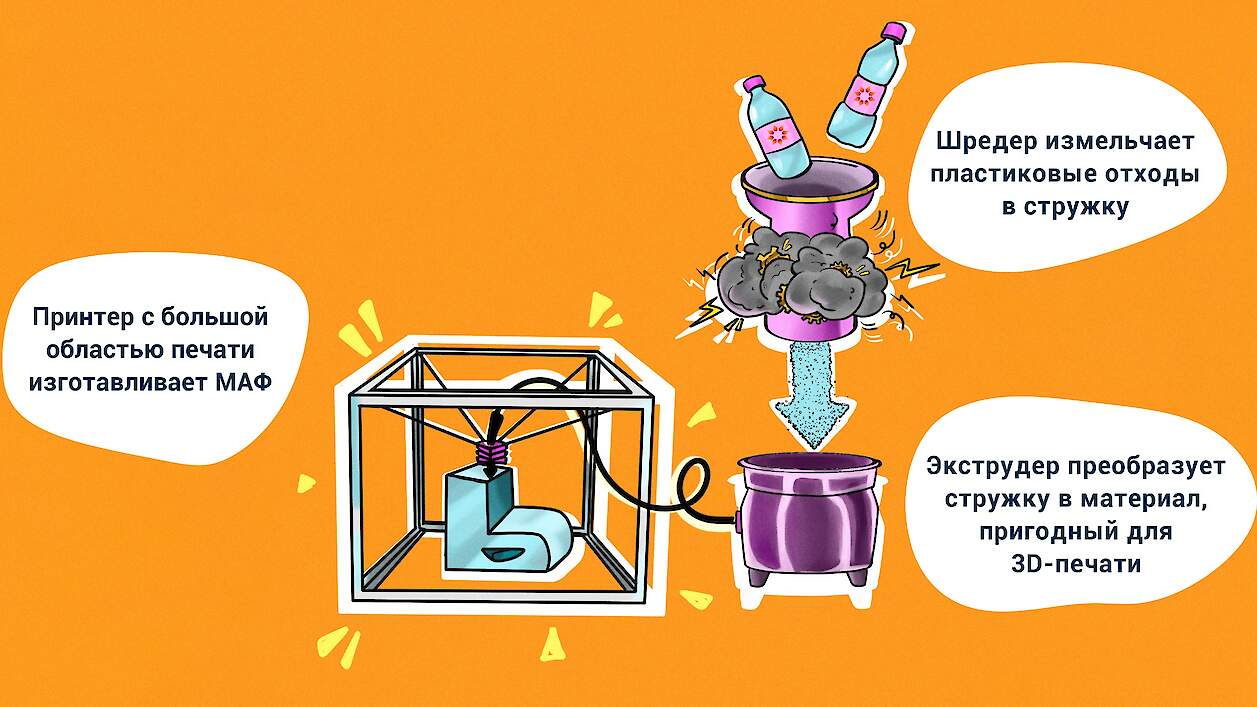 Our team set out to recycle plastic waste into something useful, such as outdoor furniture. The use of 3D printing technology will allow you to create unique small architectural forms that will improve and diversify the urban infrastructure.
We have developed computer models of outdoor furniture samples. An example of such furniture is shown on the slide. By using in the production of secondary raw materials, it is possible to reduce the cost of the finished product. And thanks to the use of additive technologies, it becomes possible to meet the individual demand of each client.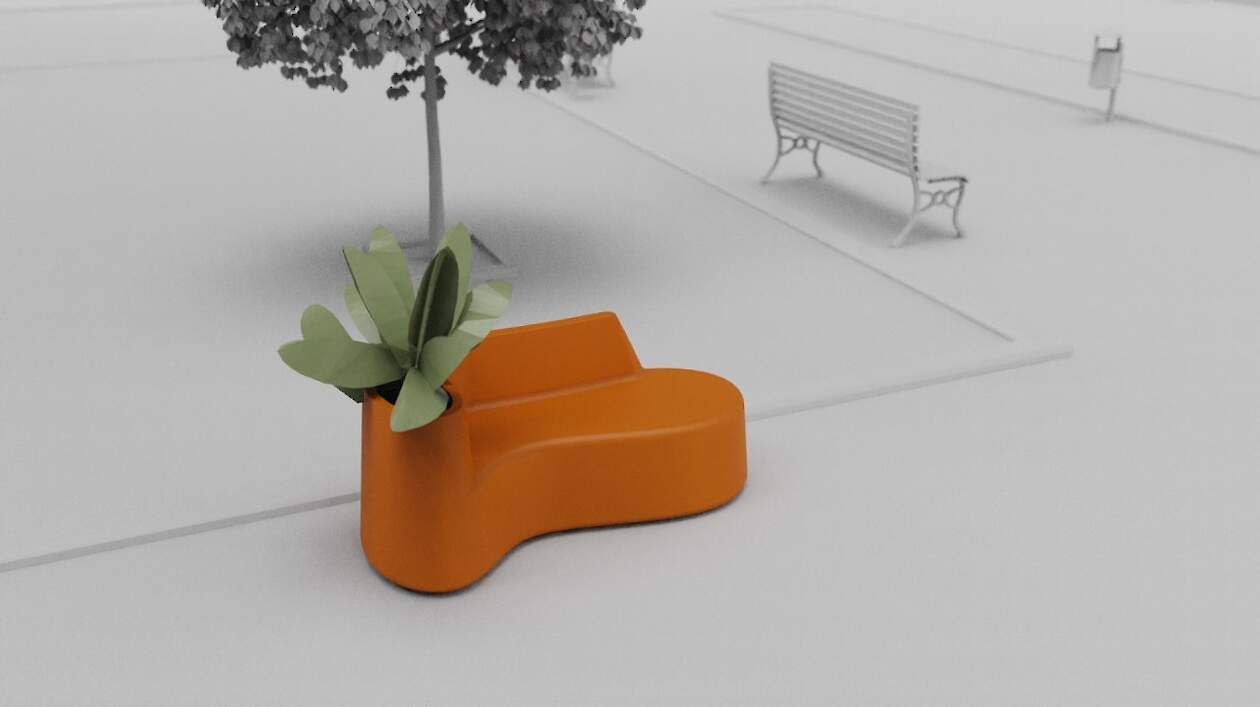 We believe that our products will be in demand by customers primarily for their non-competitive advantages: environmental friendliness, stylish design and high adaptability. Also, the low cost of production will allow us to compete with our counterparts in terms of price.
We are the winners of the Republican stage of Climathon, season 14 of Social Weekend, the contest "100 ideas for Belarus", StartUP Heart and others.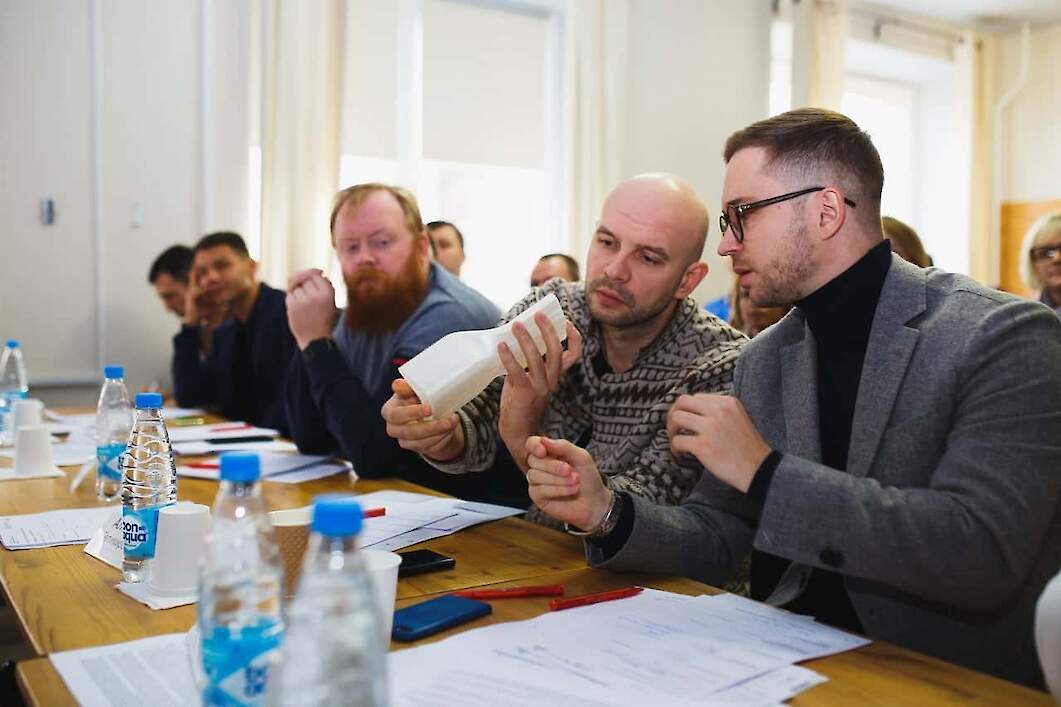 Target audience
After the project is implemented, our products will be of interest:
Developers';                                                                                                                                  
Homeowners ' associations;
Architectural Bureau;
Landscape design studios;
Art space;
Private person.
ReBottle at the morning show

Startup fair

100 ideas for Belarus
https://youtu.be/UU_vDsYY4AI?t=117 (400)

ReBottle at the final of the contest "100 Ideas for Belarus"
More Expo showcases