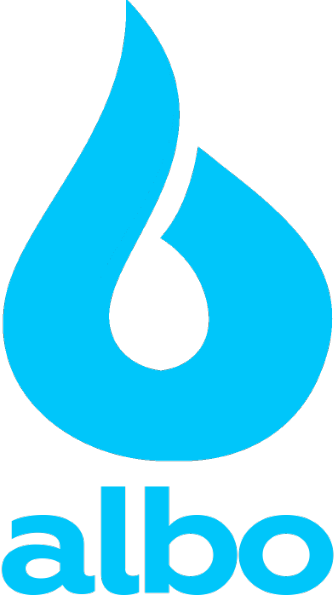 Albo
Albo-Multifunctional Device for Personal Airspace Control.
A personal Albo device can monitor and adjust the air quality, purify, decontaminate, humidify and aromatize the air by creating a pleasant and safe environment for the user. Albo is controlled via APP (Android, iOS) or can be integrated in the Smart House.
It has different air analysis sensors (humidity, temperature and CO2). It works within the working radius of 2 meters and can be placed on the table or in the recreation zone.
Competitive advantage

Our device is able to purify the air from different bad particles, bacteria, allergens and to disinfect the air. The device air flow, which is directed into the breathing zone of a person, can contain and destroy almost any bacteria and viruses. And it is safe to use. The device analyzes the air space and creates a favorable climate for the user. In other words, Albo – is a personal climate multifunctional device at an affordable price. A similar device with the same set of functions costs more than 500$ and it isx3-5 times larger than our device. The price of Albo is $189.
We have launched the crowdfunding campaign on the Kickstarter and Indiegogo and collected pre-orders for $70 000. We have partners who are interested in the distribution of our product in the USA, Russia, Uzbekistan and Poland.
About company
Albo is designed in Belarus.
The project collected more than $70 000 on the crowdfunding platforms Kickstarter and Indiegogo.

We have developed a 4-plyfilter which is able to protect from viruses and germs. Our team has an expertise in promoting products on international markets.

Alibaba Group and Komus (a leading supplier of stationery and office supplies in Russia) are interested in our device.
In the Republic of Belarus the company is represented by an
Individual entrepreneur БорознаА.В., in Russia – LLC AsysGroup, in the USA – Asys Inc. The company works in the sphere of climatic technologies and develops products from an idea to launch on the international market. The main goal of the company is to analyze the market, generate new ideas, test ideas on the crowdfunding platforms, to find stable partners and investors, and to launch products on the international market. We also cooperate withour Belarusian partner LLC EnCata, which is responsible for the development, engineering and making of a mobile application.
No needed product? We just create it.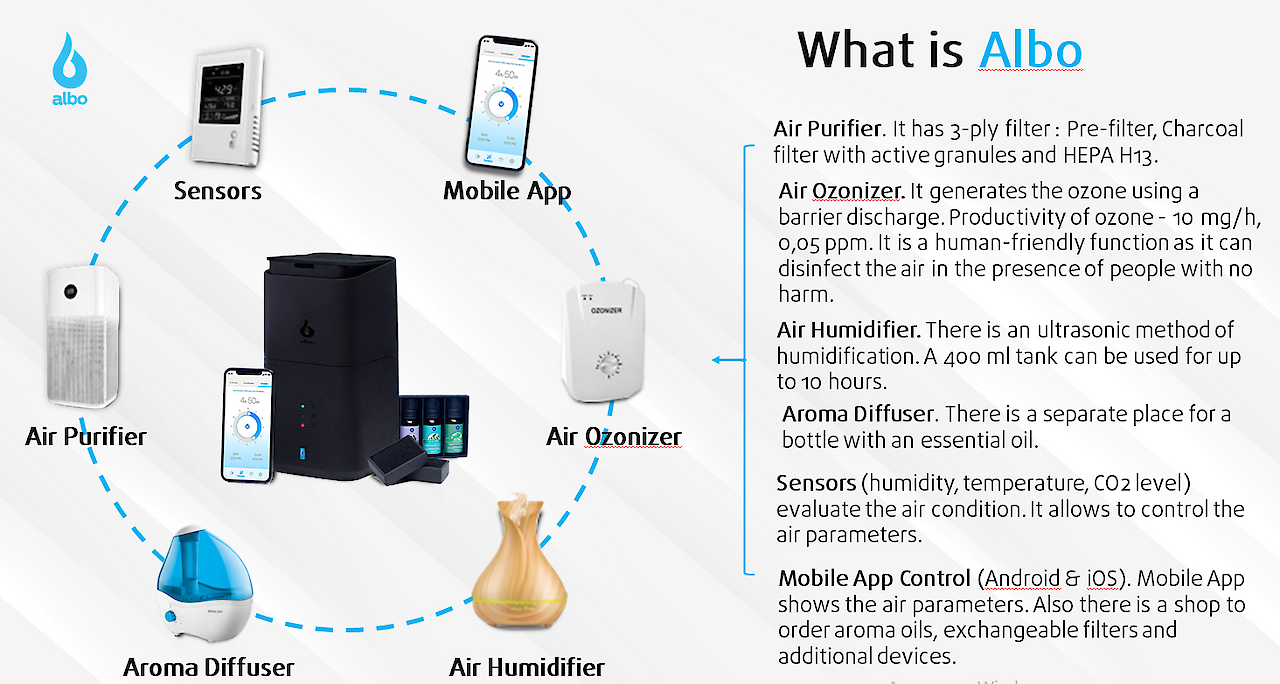 Target audience
В2С:
People with upper respiratory problems, highly allergic individuals and asthmatics;
Parents with newborn babies and pregnant mothers;
-Computer-addicted individuals: office workers, freelancers, etc.
-A solvent population who spends a lot of time at their desk and cares about health and air quality.
В2В:
-Dealers selling a product on a limited region on a contractual basis;
-Companies with a staff of >500 office employees who are willing to invest in creating comfortable conditions for their employees;
-Companies selling office products.
3D model Albo
Contact
220140, г. Минск, ул. Притыцкого, 91, оф. 432