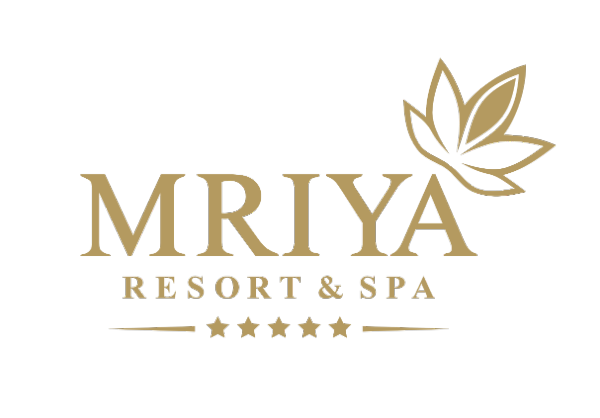 Creating a world you want to go back to
Mriya Resort & SPA is the world's leading premium-class resort located on the southern coast of Crimea between the picturesque mountain range and the endless sea expanse.

Over the years, the hotel has been recognized by the international tourism community and won 25 international, 26 European and 15 Russian awards in the hospitality industry.

Impressive scale of the complex spread over 64 hectares includes five-star hotel, 37 villas, medical center, Institute of Active Life Mriya Life, the first Russian center of wine tourism Winepark, the largest in Europe Japanese Garden, family theme park Dreamwood, 10 restaurants from different cuisines of the world, bars, night club Foster, balneological complex, high-class SPA-center, private beach with water attractions.
ул. Генерала Острякова, 9, Оползневое
Contact Persons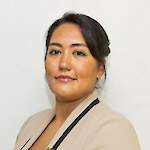 Shahlo Kulmirzoeva
Head of Sales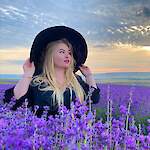 Marina Volzhenskaya
Deputy Head of Sales
Dream vacation at Mriya Resort & SPA
An unforgettable vacation at one of the best resorts in the world!
You will have access to all Mriya Resort facilities, entertainment and relaxing rituals at SPA Delange. Treat yourself and your loved ones to bright impressions and unbelievable emotions. Enjoy your rest in 5* format!
Beach Mriya Resort & SPA - 300 meters of fine massage pebbles, blue sea. On the beach you can relax in an atmosphere of solitude in comfortable bungalows. Sun blinds will protect you from the sun, and soft mattresses and pillows will help you to enjoy a siesta on the shore of the Black Sea. Relax-zone includes: rooms of Japanese and traditional massage, beauty-studio, area for yoga in hammocks, hatha yoga, Qigong, as well as steam and children's yoga.
There are both open-air and indoor swimming pools equipped with sun loungers.
There is a SPA-center with relaxing procedures and lounge areas! Visit Finnish and cedar saunas, a salt cave, a tropical shower or a hamam to replenish your energy and relax from the hustle and bustle.
The Japanese Garden Six Senses - a grandiose project of immersion in the culture of the Land of the Rising Sun, designed by famous Japanese architect Shiro Nakane
There are many activities on the territory of DRIMWOOD Park - rides, rope camp, quest rooms, robotics classes, mini-golf and others.
[[button caption="Wine Park" link="#https://mriyaresort.com/wine-park/"] - a reflective exhibit space that runs through the winery and continues outdoors, revealing wine as a metaphor for human life
Decorated in entertainment city style, the Metropolis Entertainment Center will appeal to children and adults alike. Enjoy an unbelievable experience in the 4D cinema - a fantastic experience is guaranteed!
The fitness center of Mriya Resort & Spa combines the best of today's fitness industry to make your leisure time with comfort, pleasure, and health benefits.
What is Mriya Resort?
Having reached the Crimean bridge, you can already consider that you are in the Crimea, and this means that we are already waiting for you at the resort of dreams Mriya Resort & SPA!
Imperial Villas
The luxury, privacy and comfort of the Imperial Villa exceed expectations. The interior compositions and grand windows visually expand the space even further, filling it with air and light.
Each room has incredible views of the sea and southern landscapes, but you can easily hide from sight and close the curtains with a single movement using the Smart Home system. The villa is equipped with the latest technology for impeccable comfort.
The Imperial Villa is surrounded by magnificent private grounds. At your disposal is a private swimming pool, heated in the cold season, a personal SPA-complex with a gym, a separate exit to the Japanese garden and a huge terrace, where you can arrange a private reception or an unforgettable celebration in the circle of closest people.
Our personal butler service will help with all your errands
Your time is precious to us - devote it to the essentials and leave the rest to the impeccable service of Mriya Resort & SPA.
Presidential Villas
The chic Villa perfectly embodies the author's design. Bespoke decorative and finishing elements create a graceful and refined ensemble. Fantastic pictures of southern nature, like paintings of famous painters of marine painters, fill the interiors with romantic contemplation and appeasement. Make your dream of an ideal vacation on the Crimean Riviera come true
Family owned wine villas
Villas are located in one of the most picturesque locations of Mriya Resort & SPA - near the Wine Park. The architecture and interiors of the villa are as if created by nature itself. Fabulous views of the sea, vineyards, and Crimean landscape open from the grandiose windows
Exhibition Fairground
ул. Генерала Острякова, 9, Оползневое
Participating with:
Activity type
Type of tourism