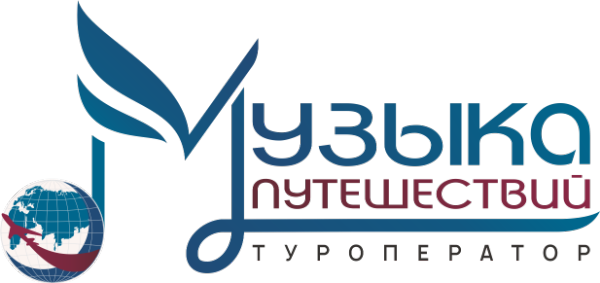 Tour operator to receive tourists in St. Petersburg
Tour operator "Music of Travel" specializes in domestic tourism - the main focus of our activities is the reception of Russian and foreign tourists in St. Petersburg, as well as business tourism
We are in the travel market since 2002. During this time we have a wealth of experience in dealing with individual tourists and organized groups as well as school groups. We also regularly organize receptions for VIP guests and comprehensive services for corporate tourists and three times a year we organize and service the largest choreographic festival "Bridges over the Neva".
The success of our company is based on the fact that we care about each of you, regardless of age, social status, wealth and purely individual preferences. We know how to make travel music sound equally wonderful to all! Tourist programs and itineraries which you can study in the sections of our web site, are designed according to the most different wishes of our clients. At the same time they are optimally designed in terms of information content and comfort.
St. Petersburg has long been and justly considered not only the cultural but also the tourist capital of Russia. It is on traveling to the beautiful and mysterious city on the Neva River that the professional interest of the tour operator "Music of Travel" is focused.
www.musicvoyages.ru
www.mpdeti.ru
+7(921) 421 82 98
5 reasons to come to St. Petersburg in the off-season!
Tips from a professional tour operator "Travel Music.
Going to the city on the Neva in the winter season is not a very popular idea. It is customary to associate St. Petersburg with the period of white nights, drawbridges, walks in the country parks. All this, but in high season in our city, not only the prices of tickets increase, but also the accommodation, and the weather in the summer can not indulge. Here are five reasons why St. Petersburg is no worse in the fall and winter than it is in the summer.
1. There are no crowds of tourists in museums. Every tourist will appreciate it!
2. The hotels have the lowest prices for accommodation + nice bonuses from the hotels.
3. The season of theatrical premieres! This pleasure and enjoyment!
4. In winter, everything looks different and it has its own Fascination!
5. Restaurants and cafes in St. Petersburg - it's just a gastronomic paradise! And there is always a free table!
Exhibition Fairground
Useful Information
197198, Russia, Saint-Petersburg,
ul. Liza Chaikina St. 22, lit. A, room. 9Н
www.musicvoyages.ru
+7 (812) 740 70 98
+7 (812) 740 70 99
Participating with:
Activity type
Type of tourism