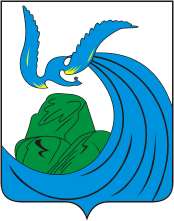 The Zhigulevsk Tourism Development Center
Zhigulevsk is located in the western part of the Samara region, on the right bank of the Volga River. The area of the settlement is 60.8 square kilometers. This city is part of the Samara-Togliatti agglomeration. By a decree of the authorities in February 1952, the work settlement was transformed into a city. During the Great Patriotic War, oil was discovered in these places. And a few years later, the construction of the Volzhskaya HPP named after V.I. Lenin began.
Attractions of Zhigulevsk
1. Zhigulevskaya HPP is located on the Volga River in the Samara region. This is the second largest hydroelectric power station among the Volga-Kama hydroelectric power plants.
2. Samarskaya Luka National Park - beautiful mountains along the Volga River. Previously, tourists were not allowed in these places, but recently everyone can visit this corner of nature.
3. Zhiguli Reserve is a large peninsula formed by the bends of the Volga riverbed. The area of this place is 230 square kilometers. Many places of this reserve can be visited only with the permission of the administration.
Participating with:
Exhibition Fairground
Moscow, nab Krasnopresnenskaya, 14