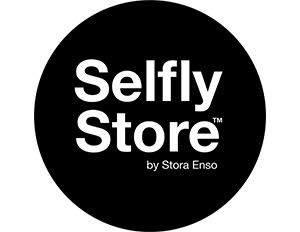 Selfly Store
Selfly Store Oy is a Finnish company owned by Stora Enso.
Selfly Store develops and manufactures self-service technologies for the retail market, especially for B2C fresh food sales. It combines the traditional retail experience with the latest development in RFID, cloud and IoT technology to create a new way of serving consumers 24/7.
Consumers are provided easy, convenient, and fun grab-and-go shopping experiences, while merchants are empowered with useful, real-time data. Selfly Store operates in 21 countries across Europe.