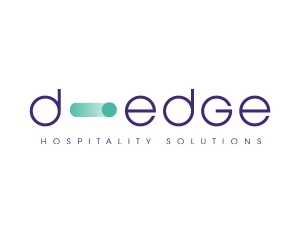 D-Edge
D-EDGE is a SaaS company offering leading-edge cloud-based e-commerce solutions to more than 17,000 hotels in over 150 countries. 
Combining technical excellence with digital marketing expertise, D-EDGE brings a holistic hospitality technology infrastructure under one roof. The integrated range of solutions covers all stages of hotel distribution which encompasses Central Reservation System, Guest Management, Data Intelligence, Connectivity Hub, Digital Media, and Website Creation.
With a team of 500 experts located in over 25 countries, D-EDGE provides localised support, services, and tools. With its global network of 550+ partners, D-EDGE's ever-expanding ecosystem is a positive place to do business and grow. D-EDGE is a subsidiary of Accor, a world-leading hospitality group consisting of more than 5,300 properties and 10,000 food and beverage venues throughout 110 countries.