Baltic Hospitality & Retail Systems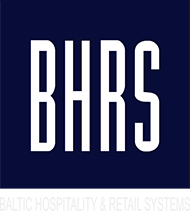 Baltic Hospitality & Retail Systems
Baltic Hospitality & Retail Systems was founded in 1996, and is an official Oracle Hospitality Partner in the Baltics. 
BHRS offers a wide range of innovative solutions to its customers, these include: Property Management, POS, Spa & Guest Activities, Business Analytics, Mobile Applications, Channel Manager connection, Self check-in solution connection, Payment solution connection, Passport Scanning & Recognition connection, plus much more.
BHRS supplies innovative management solutions to the hospitality industry, with the unique benefit of local support.
From PMS to POS and everything in between- we got you covered!
Tartu road 18, Tallinn, Estonia