9 Free AI Image Generators for Event Professionals
In the realm of AI, where tools like ChatGPT and Bard have captured attention, the potential of Generative AI extends beyond text. It's not surprising that forward-thinking event managers are incorporating AI-driven image generators into their arsenal. At OnlineExpo we've integrated AI machine learning into our all-in-one event platform. This trend is set to reshape the landscape, with the market predicted to double by 2028, reaching a staggering $534M.
While AI's writing capabilities are well-known, its prowess in image generation is gaining momentum. From crafting logos to enhancing social media presence and refining event website design, these AI tools can significantly expedite event professionals' tasks.
This article delves beyond text, exploring the remarkable power of AI image generators for event planners. We'll examine their benefits, practical uses, and introduce you to some of the best free AI image generator tools available today. Let's embark on a journey to amplify your event strategies through the lens of AI innovation.
The benefits of using AI image generators for event professionals
AI-powered image generators provide event teams with a cost-effective solution for creating high-quality images. Instead of hiring an expensive graphic designer, giving them instructions and waiting for a long production time, event teams can create eye-catching images in just a few minutes.
In addition, these smart image generators allow event professionals to customize images and iterate over time to improve their prompts. With these capabilities, event teams can use these tools to improve marketing and promotional materials to capture more information in less time.
Also, if your company is promoting diversity and inclusion in the event's visual brand, AI image generators can bring your strategy to life at no extra cost.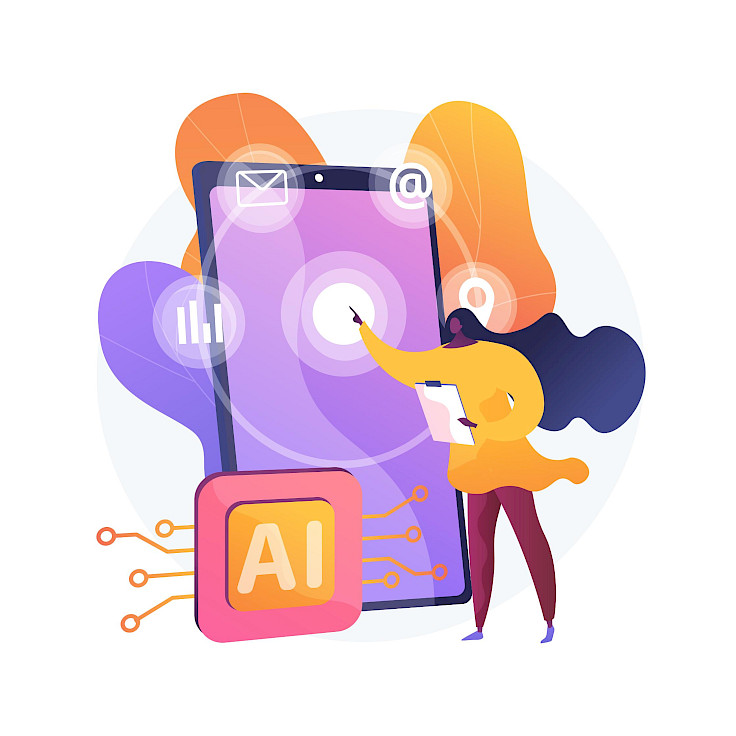 How to use AI-generated images for events
How can AI image generators be used to enhance event planning and marketing strategy? Here are some ideas:
    Branding and Logo Design: Create unique and visually striking logos and branding elements that capture the essence of your event.
    Event Landing Page and Website Visual Design: Create eye-catching images and graphics to enhance your event's online visual appeal.
    Create visual content for social media: Create visually appealing social media-optimized images that will engage and engage your audience.
    Auxiliary elements for emails: Selection of images for banners, icons and illustrations to maximize the effect of sending emails.
    Presentation Visuals & Slideshows: Create compelling slides, charts, and infographics that convey information and enhance the impact of your presentations.
    Backdrop & Booth/Stage Design: Create backdrop and stage design, creative and custom elements to match the theme of the event.
    Printed materials such as flyers, brochures, and banners: Design stunning, high-quality printed materials that save time and resources.
    Promotional materials such as souvenirs or freebies: Create unique and attractive promotional materials such as branded merchandise or handouts.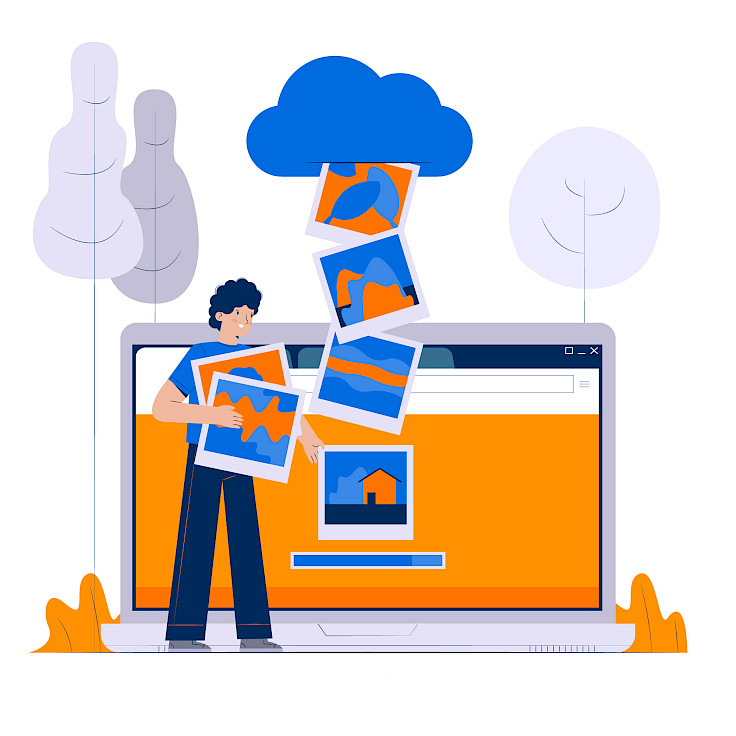 The 8 Best Free AI Image Generators for Event Organizers
Now that you understand how to use AI image generators to create AI-powered events, let's take a look at some of the best free tools on the market today.  Whether you're organizing an online event or extending your in-person event with hybrid capabilities, these tools can certainly help.
1. Canva
Canva offers a free AI-powered online image generator that creates graphics based on text prompts. In addition, Canva has many photo editing features, including magic erasers, photo effects and filters, and more.
Canva's AI image generator tool is free for anyone with a Canva account, and you can create up to 25 images per month for free. If you need to create more images, you can upgrade to a Canva Pro subscription.
2. StarryAI
StarryAI is a free AI image generator to create amazing high quality artwork in just a few steps. Just enter a query to work with artificial intelligence and in a few minutes your unique piece of art generated by artificial intelligence will be ready. With StarryAI, you can create up to five works per day for free without watermarking. To create more works, you need to update the program.
3. Picsart
Picsart is a free tool for creating unique images from text clues. It uses artificial intelligence to scan millions of images and related texts on the web for trends. After the program predicts what the image should look like, it can create new images from scratch to update your design. This is great for event promotion materials.
Picsart is easy to use and allows you to create portraits, landscapes, abstract art, and even ultra-realistic images. Simply enter a description of the image in the request box and the AI Generator will generate multiple options to choose from. You can adjust the image, change colors, add text or apply filters.
4. Dream by Wombo
Dream by Wombo is free and doesn't require registration. To create images, Dream by Wombo uses diffusion models - neural networks trained on a large image dataset. The network learns to identify patterns in images and then uses those patterns to create new images.
In Dream by Wombo, you can set a specific genre of art: realistic, mystical, bright, dark fantasy and many others. Please note that if you want to generate multiple suggestions, you will need an account.
5. Gencraft
Gencraft is an artificial intelligence photo and video art creator available on all devices including web, iOS and Android. It offers a variety of styles to choose from, including abstract, realistic, and cartoon. You can also upload your own images as the basis for AI-generated artwork. While Gencraft is free, you can upgrade to a premium subscription to unlock more features.
6. Photoleap
Photoleap is a powerful AI tool that also offers image enhancement options. Photoleap's AI image generator is based on DALL-E 2 technology, an open source text-to-image model capable of generating photorealistic images of any object. These are perfect for backdrops at exhibition booths/stands.
Photoleap is free for anyone with a Photoleap account, and you can generate up to 10 images per month for free. If you need to create more images, you can subscribe to Photoleap Pro.
7. Wepik
Wepik offers a free online AI image generator where you can choose the format and style (eg cyberpunk). It is available online and as a mobile app and offers a variety of styles to choose from, including abstract, realistic, and cartoony. You can also upload your own images as a starting point for artificial intelligence.
Wepik is free to use with an account, or you can upgrade to a premium subscription for more features.
8. Craiyon
Craiyon, formerly known as DALL-E Mini, is a free online AI image generator that can be used without an account. Simply enter an image description in the request box and Craiyon will generate several different image options based on your request. However, you may have to wait a while to see the image. If you want the tool to work faster, upgrade to a premium account.
9. Leap.ai
Leap.ai is also free to use with an account. It uses large language models to generate text, code, scripts, music, and more. It's still under development, but it's already being used to create impressive results - including images. The tool has many models for creating images, including Modern Disney, Future Diffusion, Realistic Vision and more. But the most interesting thing is that the model can be trained to generate new images of a person, style or object. This is perfect for avatar generators, headshot apps, etc.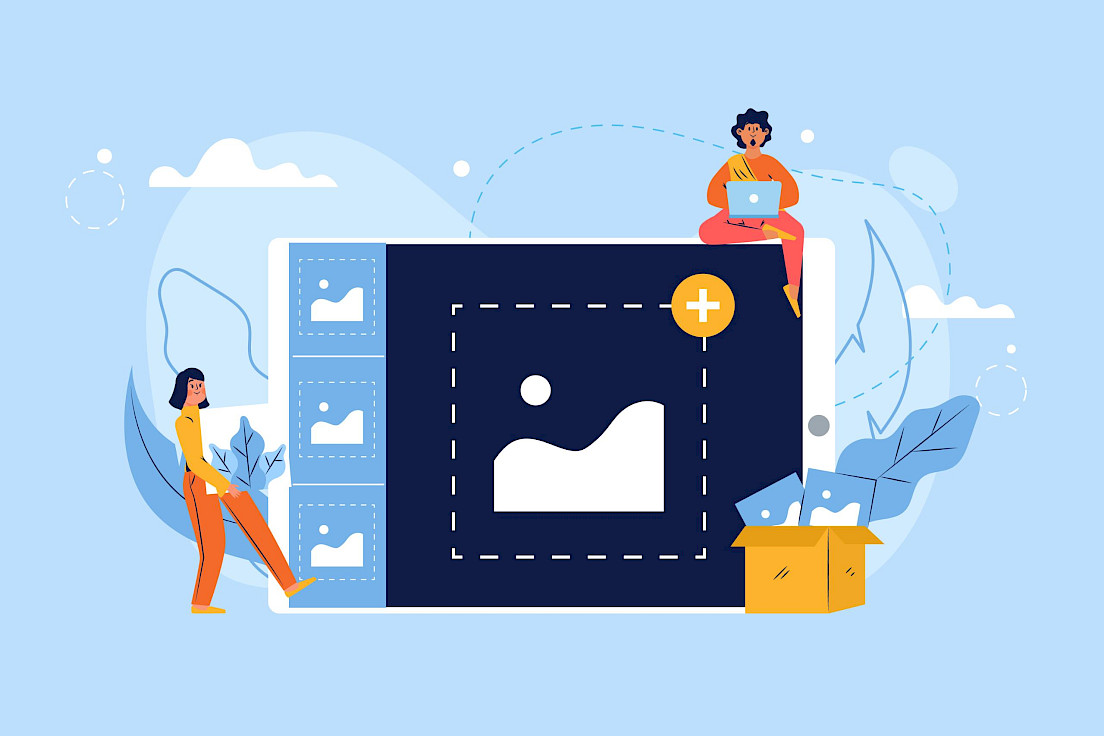 Tips and ideas for AI Image Generator
For many, the hardest part of working with AI is figuring out what to write to get the right image. Here are some tips on what to include in a hint:
    Image subject or content
    Your event format and context
    Description of the action or what the object does
    Setting the mood of an image or subject
    Genre, style or art form
    Details of lighting, color or framing.
Here are three examples of what an image hint might look like:
    Golden Retriever joyfully runs on the beach, Nikon D6 long exposure emulation, soft yellow lighting
    Illustration of people reading books in a bookstore, the illustrations are bright and attractive
    Image of two women and two men at the conference table, they are dressed in casual work clothes, all smiling and looking at the computer screen.
Considerations when choosing an AI image generator
When looking for an AI image generator, you need to do your due diligence and test a few tools and tips. Because some generators don't work with photos and others don't work with drawings or illustrations, you need to be careful when choosing the images you want to create for your event. Also be sure that the resulting images are in a compatible format with your event content platform. 
Also, if you google "AI image generator doesn't work" you'll find many articles and examples of the imperfections of these tools. In particular, AI is notoriously bad at hands and mouths, but the more people use these tools and provide feedback, the more accurate they will become.
You also need to consider what features you need. Some of them offer custom options or different formats and filters, while others are more basic. If you're not a tech wizard, then chances are you're looking for an easy-to-use tool. Some solutions require more experience and more complex operational development.
Mastering the art of using AI image generators for event planning
AI image generators can help event planners speed up their work by allowing them to create visually stunning projects even if they don't have innate artistic talent. From creating websites and supporting social campaigns to producing flyers and enhancing presentations, event planners have no shortage of tools to get things done faster.
We've covered nine of the most popular image generators in this article, but there are many such tools on the market today. For best results, explore and experiment with several different image generators. This way you will understand which tool you like best and begin to understand how you can use this technology to achieve more as an event professional.

Book a free consultation now, and we'll guide you through simplifying the events process!
 
We also recommend that you read:
10 Free AI Video and Music Generators for Event Professionals
Learn more about the possibilities of the event platform OnlineExpo