11th International Shallow Lakes Conference
Estonia 11-16 June 2023

We're absolutely delighted!
All of us at the Estonian University of Life Sciences are extremely happy to welcome our friends and colleagues from across the world to the peaceful and beautiful city of Tartu for the 11th International Shallow Lakes Conference in 2023!
We're very excited to be hosting this event, and for the opportunity to welcome you all in Estonia after such a long period of turmoil and disappointment, with many big conferences so often cancelled or postponed. It is great to get together physically and collaborate for the first time in many years. We wait eagerly for an opportunity to learn from each other and to bring together our latest discoveries and findings.
The guiding theme of the 11th International Shallow Lakes Conference is "Lakes as mirrors of historical wisdom". It is said that: "There is nothing new except what has been forgotten".  What have we forgotten?  Maybe now is a good time to reflect on that.  When we look at the lakes, what do they reflect back to us? What remains within us of these reflections? How have these reflections changed over time? Many nations have been able to live harmoniously with their lakes for countless generations. Perhaps in these troublesome times it is reasonable to turn to the wisdom of these "Elders"?
We'll have lots more news and announcements coming up between now and June 2023, so keep an eye out. We are all looking forward to a joyful, inspiring SL2023 and many wonderful discussions - both in the conference venue and in the white Estonian summer nights.
Shallow Lakes 2023 Organising Committee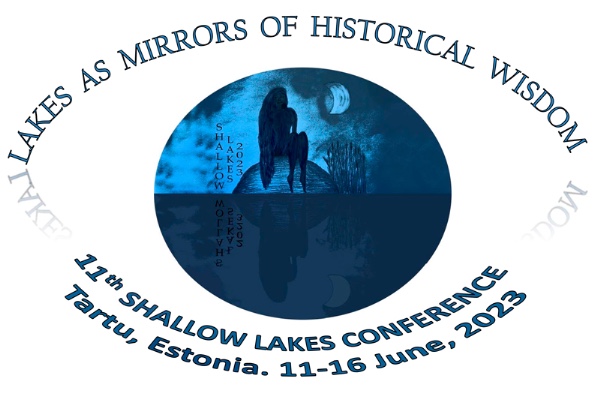 ---
Partners