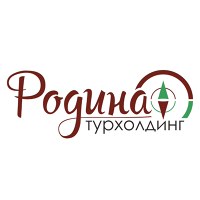 Karelia-tour, travel company
Company "Karelia Tour" - holidays in Karelia with children and adults - all year round without worries.

Our company does not claim to be an all-planet tourist universal - we offer only Karelia, or, more precisely, an exceptional vacation in Karelia with children, friends, coworkers and buddies. Choosing a holiday in Karelia for a weekend or a few weeks of fascinating hikes in the reserves of northern beauty, you buy not just a relaxing holiday in Karelia resorts or a lot of adrenaline from active recreation in Karelia. "Karelia Tour" realizes your vacation fantasies in the purest region of Northern Russia on the basis of the following principles:

Competence. Naturally, any of the firms on holidays in Karelia reviews will provide only favorable - but we really understand all the intricacies of Karelian tourism. From the rapid weekend sightseeing tours to the impressive vacation in North Karelia, where you have to come for at least a few days - otherwise the charm of fishing tours in Karelia simply will not have time to appreciate.

Politeness and organization. Service begins with politeness. We arrange a date with Northern Russia is not only fellow citizens - book a vacation in Karelia from St. Petersburg and come to Karelia from Ukraine, "Karelia Tour" has no preference for the citizenship of customers. In this regard, we are cosmopolitan.
Participating with:
Activity type
Exhibition Fairground
Moscow, nab Krasnopresnenskaya, 14