Russia, Siberia and Far East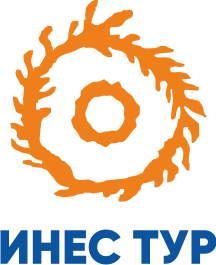 Kuzbass is a space for ecological and spiritual communication of people from all over the world.
Travel around the world. Excursions and tours to Siberia in Russian and foreign languages! Family and corporate weekend tours.
Company "Ines tour" is a tour operator on the entry and domestic tourism, travel agency on outbound tourism. The official partner of tour operators: Pegas Tour, TUI, Anex tour, Coral Travel, Tez Tour, Biblioglobus.
The main areas of the company's tourism:
Business: - Reception in Siberia: we will free your time from the hassle of organizing the reception of your guests: colleagues, partners, business coaches, inspectors. The professional staff of tour operator "Ines tour" will book and write out air tickets, meet your guests at the airport of arrival, take them to the hotel of your choice, in your spare time we will guide them and if our guests have some free days we will gladly organize thematic, sport, ethnic tour of your choice, taking into account your wishes! - Organization of business trips in Russia and abroad! - Incentive trips and corporate departures!
Ethnic: get acquainted with the culture of the peoples of Siberia during sightseeing tours
Active tourism: mountain skiing, horse-riding, water routs.
Children: organization of excursions and recreation for children
Bright rest together with "Ines tour"!
Participating with
Activity type
Type of tourism