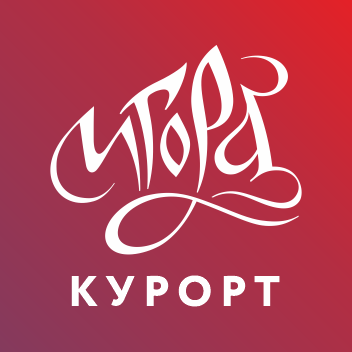 All-season resort "Igora
All-season resort "Igora" - a passion for speed, thirst for the new and comfortable holiday all year round!
The resort "Igora the resort holds the World Cup downhill skiing, Red Bull Ice Cross Igora ATSX 500, All-Russian Summer and Winter Races of Heroes, Red Bull Jump&Freeze water show, concerts.
The Ice Palace, a multifunctional complex for sports activities on ice with a separate area for curling, ice hockey and figure skating school, is open all year round at the resort. Area of the ice arena is almost 1.5 thousand m2.
The resort "Igora there is a SPA-complex, which offers more than 250 services. It is the only complex in the region that works in the format of "medical spa". Several directions of recovery medicine are united here: hydrotherapy, thalassotherapy, aesthetic medicine, modern SPA-trends, eastern practices and beauty-services.
For the guests of the resort "Igora different forms of accommodation are available for the guests of the resort: hotel, apart-hotel, cottages, as well as the new hotel "Igora. Seasons", which will open on September 1, 2022.
The resort "Igora well-developed infrastructure for business events of any format: business (conferences, seminars, forums), entertainment (festivals, games, weddings), sport (races, marathons, team games, test drives).
Modern ergonomic conference rooms with a total capacity of up to 500 people are at your service. The rooms are fully equipped with technical equipment: acoustic systems, plasma panels, projectors
The small distance from St.-Petersburg (54 km) makes it possible to organize one or two days business exit events or teambuilding programs.
The resort "Igora has won awards and prizes:
Winner of the Russian Hospitality Awards 2021 in the Best Sports-Hotel nomination
Winner of the National Hotel Awards 2021 in the Best Visitor Center nomination
Russian Event Awards 2021 in " Best natural and recreational area for tourist events" nomination
Winner of the Ski Business Awards 2021 in "The Best Sports and Tourist Cluster" nomination
Winner of the award bema! 2021 and 2022 in the category "The Best Sports Project" Red Bull Ice Cross Igora
Russian Business Travel & MICE Award 2020 winner in the Best Conference Organizer category
Winner of the Ski Business Awards 2020 in the category " Best Resort for Hosting Sports Teams
Participating with:
Activity type
Type of tourism
Exhibition Fairground
Moscow, nab Krasnopresnenskaya, 14