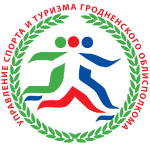 Department of Sports and Tourism of the Grodno Regional Executive Committee
If you want to feel real Belarusian hospitality, the breath of history in the streets of ancient towns, if you are attracted by pristine nature, clean rivers and lakes, forests and picturesque landscapes, if you are interested in the rich historical past, original culture, local customs and traditions, visit Grodno region: you will always be welcome and will be met with real Belarusian hospitality!
Every place in Grodno Region is unique by its natural features and historical and cultural heritage. There is a lot to see and to remember. You'll know the things you didn't even guess about!
The Hrodna region is the land of the richest history, family estates, beautiful castles and deep cultural traditions. Everyone who visits our land for the first time at once feels a special spiritual atmosphere. Tolerant and hardworking people live here, antiquity neighbors with modernity, and the convenient geographical location at the junction of the borders of three countries makes the region truly unique.
Participating with: