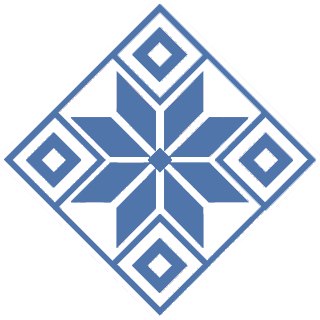 SPA AND RESORT UNITARY ENTERPRISE BELPROFSOYUZKURORT
Belprofsoyuzkurort" sanatorium unitary enterprise is one of the largest organizations in the field of sanatorium treatment in the Republic of Belarus. The system includes 12 sanatoriums located in picturesque corners of Belarus.
1. Minsk region:
- Sanatorium "Belorusochka"
- Sanatorium Krinitsa
- Sanatorium Naroch
- Sanatorium Narochanka

2. Vitebsk region:
- Sanatorium Lettsy
- Sanatorium Lesnye Ozera

3. Mogilev Region:
- Lenin Sanatorium
- Svisloch Children's Sanatorium

4. Gomel Region:
- Sanatorium Pridneprovsky
- Sanatorium "Cenki

5. Brest region:
- Sanatorium Bug

6. Grodno region:
- Neman-72 Sanatorium
We invite everyone to treatment and recreation at health resorts located on the banks of lakes and rivers, in pine forests and oak forests of Belarus.
In all our sanatoriums there are treatment and recreational programs developed by highly skilled and experienced specialists for various diseases (including for patients who have undergone co-infection), there is a possibility of disease diagnostics and consultations with specialists in particular fields, dentistry services.
Mineral waters, therapeutic muds, climatotherapy, and health resorts are widely used in treatment. Water procedures are used (many kinds of medical showers and baths), SPA procedures, cosmetic services, a wide range of modern physiotherapeutic procedures, different kinds of massage, therapeutic physical training.
Comfortable accommodation in single, double, double rooms ("junior suite", "suite"), cottages.
Different ways of catering: made to order menu, buffet.
Well-organized leisure, including tours, concerts, contests and discos, contributes to a good rest.
For more information, please visit: www.kurort.by
Sanatoriums of UP "Belprofsoyuzkurort
Sanatoriums UP "Belprofsoyuzkurort" is:
Affordable prices;

High-quality sanatorium and resort services;

Natural factors: own wells with therapeutic mineral water and therapeutic mud;

A wide range of medical profiles;

Qualified medical personnel (first

and highest categories

);

A full range of diagnostic services

laboratory tests, functional diagnostics (ultrasound, ECG,

non-invasive

screening

method of examination - AMP,

osteodensitometry

etc

);

Advanced technologies in

physiotherapy

the latest medical equipment;

SPA programs, etc.
medical services (including including for children)Medical treatment.
Participating with: