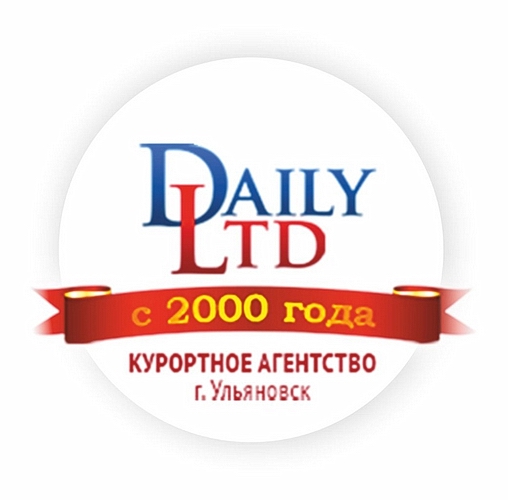 Daly, Ltd
We are a tour operator for domestic and international inbound tourism. On the site you will get acquainted with our tourist products. One of our products - "Nobleman on the Volga" is a brand route of the Ulyanovsk region was included in the list of routes approved by the Committee on Import Substitution of ATOR and is included in the federal project "The Great Volga Way".

Daley" resort agency is a dynamically developing travel company which has been presented in the tourist market since 2000. For a fairly extensive period of work we have helped our customers to realize their dreams of a long-awaited vacation and great trips around the world. Considering all your wishes, the company will arrange for you a comfortable trip to any destination in the world.
Ulyanovsk region can be called a city of museums. Ulyanovsk territory has the largest museum, scientific and cultural center of Volga region and Russia - Lenin Memorial, House-Museum of V.I. Lenin, State Historical-Memorial Reserve "Lenin Homeland" with 174 ha of historical buildings, Local history museum named after I.A. Goncharov, Museum of Art, unique in its kind Museum of Civil Aviation History with a collection of rare planes.

Given your wishes, we can help you understand the features of shopping tours, active, sightseeing, beach and other types of recreation.

Our experience and highly qualified managers allow us to guarantee the quality of our services.
Ульяновск, ул. Карла Маркса, д. 13а, корпус 2, офис 209
Nobleman on the Volga
In the program of the route you will get acquainted with the noble past of Ulyanovsk. You will admire the Volga from the Venets Boulevard, which offers the most impressive view in the whole Volga region, walk along the old streets, where mansions and memorable places associated with the names of famous countrymen are preserved.
And, of course, you should definitely get acquainted with the Reserve "Lenin's Motherland". To compare the architecture of an old provincial town and modern Ulyanovsk you can walk along Moskovskaya street with the remaining buildings of the quarter of the late XIX century.
From the Venets you can see the Volga bridges: one of them is more than 100 years old, and the other is famous for its length of 13 km.
Boulevard - a favorite stroll place for citizens, where old buildings and monuments that take us back to the time of the noble Simbirsk have been preserved. Here you can be photographed near the monument to the youngest letter of the Russian alphabet - the letter Yo. How many funny and amusing stories are connected with it!
Contact
Ульяновск, ул. Карла Маркса, д. 13а, корпус 2, офис 209
Participating with:
Activity type
Exhibition Fairground
Moscow, nab Krasnopresnenskaya, 14