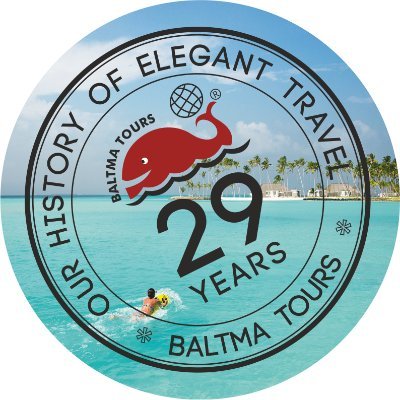 Baltma Tours, Ltd
The travel company "Baltma Tours", founded in 1991, is currently the largest tour operator in Kaliningrad. The main directions of our activity today are receiving tourists in Kaliningrad region, sending Kaliningrad citizens and Russians on holidays abroad, as well as organizing business tours.

For over 30 years, "Baltma Tours" offers tourists the best service and hotels on the Kaliningrad seashore, Curonian Spit and Baltic resorts. For Russian travelers the company organizes tours to 77 countries of any complexity category, from standard group tours to individual VIP-programs.

The range of routes offered is huge: it is recreation at famous resorts of the Mediterranean Sea, exotic countries and islands, ski resorts, sea and rail cruises, classical Europe, safaris in Africa, treatment and recreation in SPA centers, amusement parks, wedding tours, and much more.

"Baltma Tours" - it is a dynamically developing team of professionals and like-minded people, who have everything they need for quality tourist services: a modern open space office, international booking systems, experienced guides, comfortable transport.

The pride of the company is its recognition among leading Russian and foreign tour operators. Recognition and opportunities distinguish "Baltma Tours" in the tourism market in western Russia, opening up unlimited opportunities for all who live in anticipation of the joy of new journeys.
Россия, Калининград, пр-т Мира, 94
Activity type
Type of tourism