Event Planning Tip - Crafting Your Perfect Timeline
The process of planning events can be overwhelming even for experienced organizers. There are simply too many factors to consider.
You have attendees, event registrations, marketing strategies and sponsorships, not to mention virtual, hybrid and exclusively in-person events with different needs.
You say: I understand. It's complicated. But how do I plan the timing of the event? I can't predict the future, can I?
Stop and take a deep breath. Don't let yourself worry about something that is unlikely to happen in the foreseeable future.
Event schedules help you ground your thoughts and plan a successful event. We'll show you how to put together such a plan and give you tips on what aspects of the event to focus on.
 
When should I schedule an event timeline?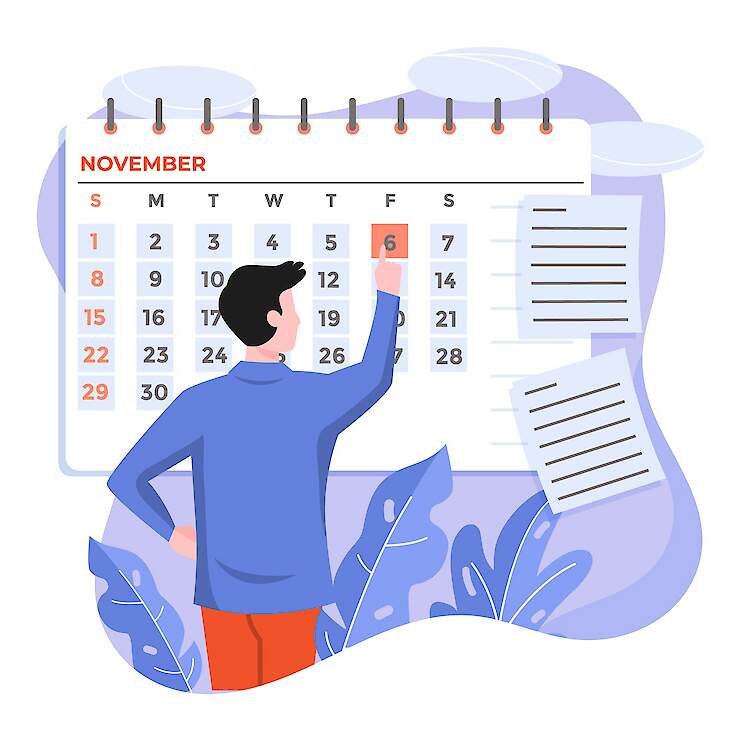 Let's get a few things out of the way: Your schedule won't be useful if enough time hasn't passed before the event starts.
There is no single answer to the question of when to schedule events. Ultimately it depends on the type of event you want to host.
Is this a big or small event? This matters as large events can take up to 12 months to plan. In addition, you will have to book venues for large events and hire suitable entertainment venues created for your event.
At the same time, for smaller events, such as corporate meetings or seminars, six months is enough.
It's a completely different matter when it comes to virtual events. You may need at least 12 weeks, especially if you have not found the right production partners to help you realize your plans.
Do you feel the pressure? Do not give up. It is possible to plan an event in a short time. But as a general rule, the more time you have, the more leeway you have to go beyond the basics.
How to plan an event timeline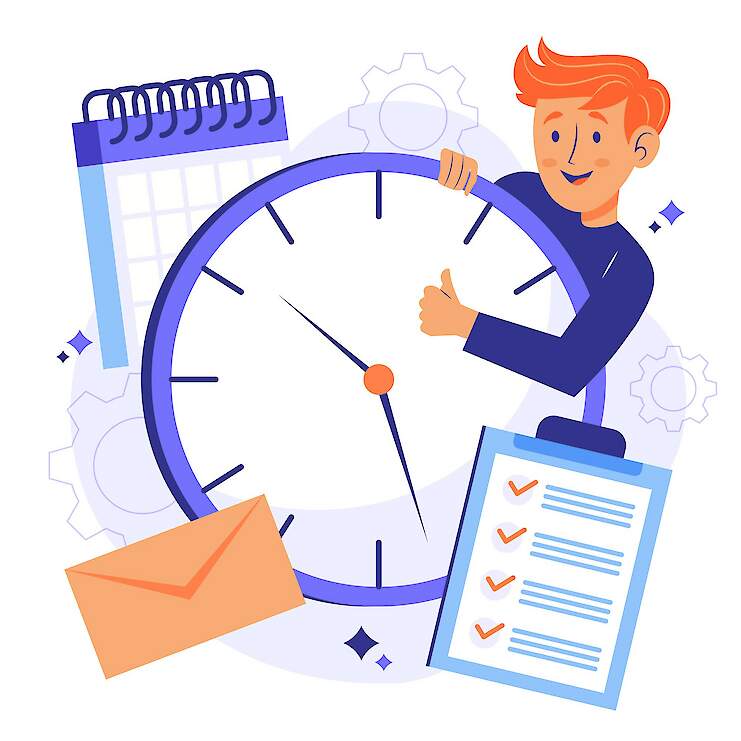 Now that we've looked at some rough timings for events, let's get down to the ins and outs of planning them:
1. Start with the most important questions
When scheduling an event, start with the things you can't do without. These vital parts of your event should not be changed or rescheduled.
Here are some examples:
    One of your keynote speakers is on a tight schedule and is heading to an industry conference. They need to be at the airport by 9pm. This means they must finish playing at your event by or before 7:00 pm.
    Your corporate catering provider informs you that food and beverages can only be served from 9:00 am to 1:00 pm.
    You need to find an audiovisual production company to organize the entertainment program for your event.
Always start with irreversible conditions like these because they're already predetermined. You have no way to change them.
2. Think about your partners, vendors and sponsors
Once you've finished dealing with prerequisites, move on to partners, vendors, and sponsors.
Vendors are the heart of your event. They bring it to life. The only thing you can do here is include them in your event planning schedule.
It's good that your vendors have an idea of how long it takes them to make your dream a reality.
You may want to consider these examples when creating your schedule:
    Ask the caterer how long it will take them to prepare a full meal for 200 participants. Plan your event according to this schedule.
    Ask the audiovisual company how long it will take them to set up equipment, check screens, run wires, etc. You also need to make sure they show up at the venue on time.
Remember that the timing of your partners may also affect the budget of your event. For example, you have already booked an event venue for a specific date.
But you understand that one of the suppliers has to prepare everything the night before the event. This means that you will have to shell out more money for renting the premises, as it will take you much longer to access it.
3. Create multiple timeline projects
Event planning is a creative process and ideas will come from all directions. Don't start with one project. Instead, create some projects that you can share with your team and ask them to review.
Remember that you won't succeed the first time - this is quite acceptable. It is important to have several proposals for the timing of event planning, consistent with the goals and objectives of your event.
Another important aspect of event planning is anticipating the unpredictable. When you plan to the smallest detail, there are bound to be obstacles.
For example, your establishment was unable to clean the conference room in time. Or the keynote speaker accidentally ran out of time.
Plan for the unexpected by creating space for movement. This will allow you to remain calm, cool and not stressed in case of such situations.
4. Make sure key stakeholders know the schedule.
Once you have a schedule of events, circulate it to all stakeholders and give them time for feedback.
Listen to what they have to say. Did they reveal any pain points that you could not identify? Will some vendors need more time than you have given them? Do the dates and times match?
Make necessary adjustments as needed and be flexible with unexpected changes.
What should be included in the event schedule?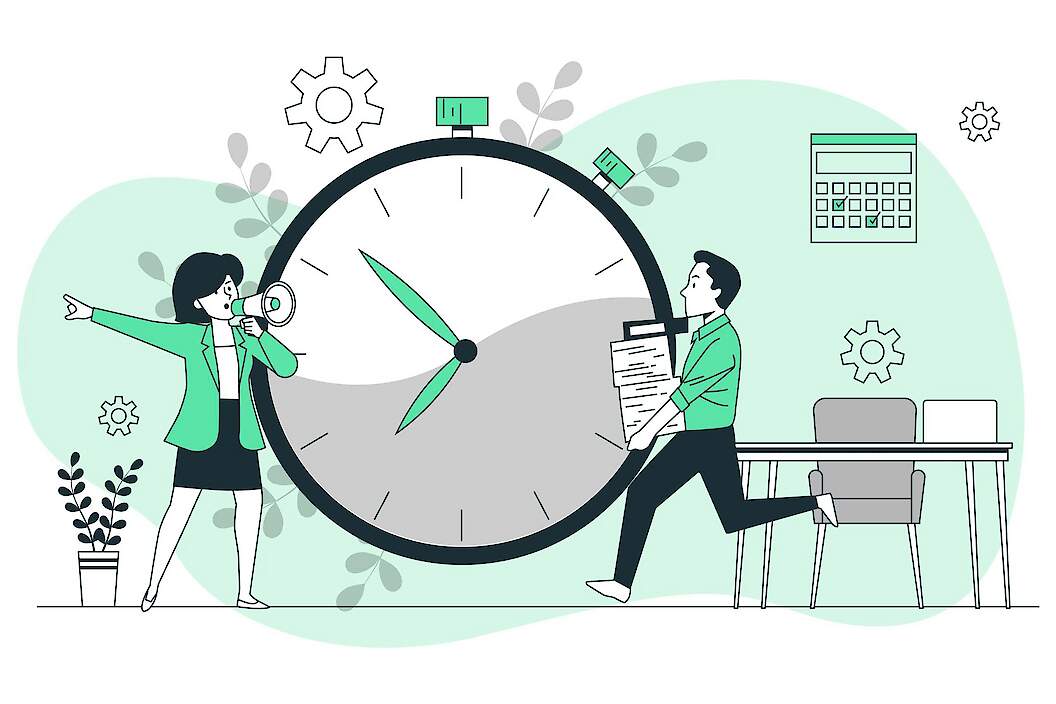 Now that you know the basics of event scheduling and how long you should plan for, let's talk about event scheduling content.
When your event is six months away
Define goals
Start the planning process by considering the goals of your event. Choose the type of event you want to host, think about how it will look like, and determine the attendance of the audience.
These questions can help you decide whether to host a hybrid, face-to-face or virtual event. Once you have a set of goals that guide you, your team can follow them.
Delegate roles
When so many people are involved in planning an event, not knowing the roles and responsibilities can be confusing.
Therefore, it is extremely important to delegate tasks and clearly define what each person should do. This way, everyone will be on the same wavelength and will know what deadlines they need to meet.
Determine the budget of the event
A successful event would not be complete without a budget. This will prevent cost overruns and allow you to determine which costs to cut.
Choose a Venue and Platform for Virtual Events
Choosing an event venue is critical to planning any event, as it helps determine the dates for the event.
The same applies to virtual platforms. You should be able to choose the event management solution that suits your needs.
Start event marketing
Event planning would be incomplete without promotion and marketing. Use different strategies when spreading the word about your event.
Think about your target audience and find out what places they frequent. It's a good idea to create a functional and easy-to-use event website that people can register for. Then advertise your event on various marketing platforms.
When the event is three months away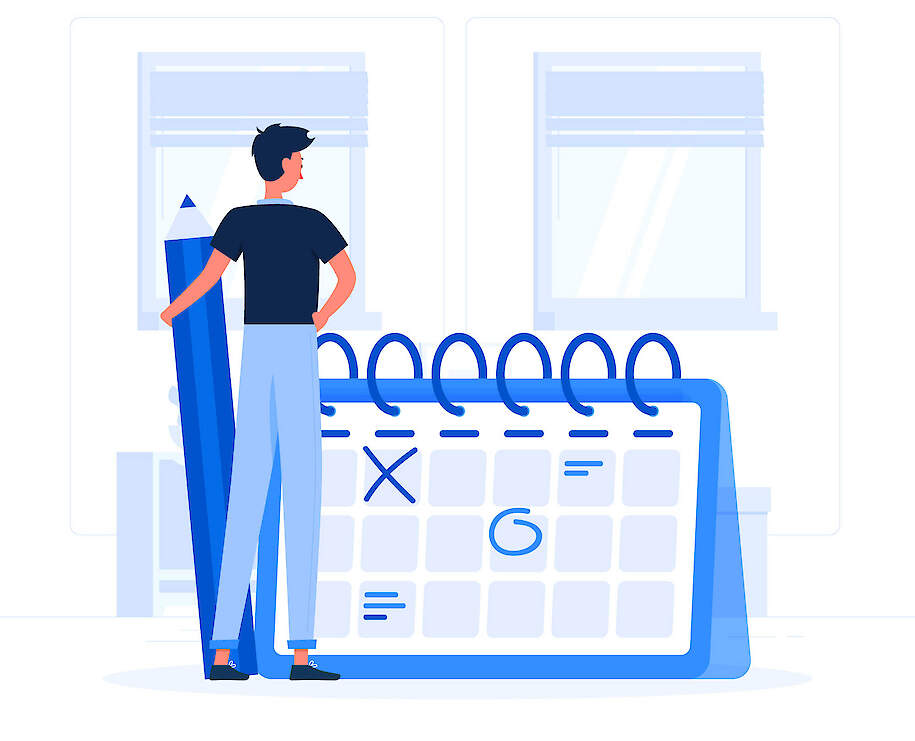 Around this time, you should be done promoting the event and budgeting.
Three months after the start of the event, you should shift your attention to selecting event registration software, booking remaining vendors, and presentation equipment.
Event registration setup
Registration is the first point of contact between your event and attendees. It should make a positive first impression on them. How? With the help of the simplest registration.
Offer promotions and incentives, such as tickets for early sign-ups. Contact visitors via email if they were unable to complete the form.
Simply registering can make planning your event easier than ever before.
Book the remaining partners and suppliers
The event planning schedule would not be complete without caterers and other partners. Three months before the event, start looking for vendors that match the goals of your event. Then finally decide on them before the expiration of three months.
Tip: Book suppliers as early as possible. You will have a competitive advantage over other event organizers who also need them.
 
Get biographies and detailed information about speakers
Don't wait until the date of the event to finalize biographies and speaker details. Discuss with your presenters what they should do for their presentations. Make sure they have a set of topics and discussion points already prepared.
Create emergency plans
Earlier we mentioned the importance of expecting the unexpected. This also applies to creating contingency plans to protect your listeners and speakers in the event of natural disasters or other unforeseen circumstances.
When there is one month left before the event
Your event is only one month away. By this time, most of the planning and hiring work should already be done. It remains only to make sure that everything goes smoothly.
Make sure the catering order is correct
It's simple and clear here: Call the food provider and make sure they can deliver on the agreed plans.
Once you've taken care of the event registration, let your supplier know the final guest list or number of people so they can make the necessary arrangements.
Check your suppliers
Event platforms and event service providers come in all shapes and sizes. Whether it's a room provider, a designer, an AV production, or a marketing team, the list is endless.
If you still need to, check each supplier and check with everyone about the previously discussed plans.
You may need to make appropriate changes. For example, the venue provider may not allow you to host an event the day before. Or your hardware vendor may not have the fog setup you need.
Confirm the details with all of them so that everything goes smoothly on the day of the event.
Keep attendees and event staff up to date
Your staff and visitors should be informed of what they should be doing during the day of the event.
Keep them updated and let them know about any changes as needed. For example, you can provide attendees with instructions on how to access an event. At the same time, you can repeat the roles and responsibilities of your staff.
Conclusion on planning the timing of the event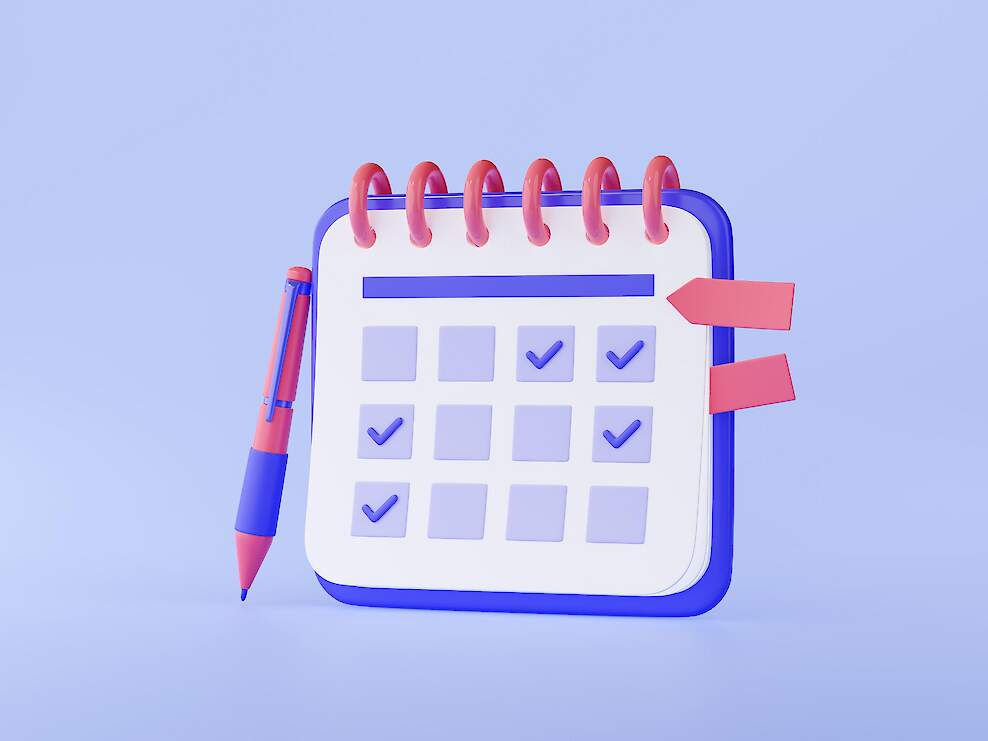 You can only run a ROI-focused event by going through the scheduling process.
Events are big business, no matter the scale. Proper planning is the key to meeting the expectations of your visitors and guests.
Are you looking for virtual event management software? OnlineExpo's event management solution can take your virtual and hybrid events to the next level, attracting more attendees and increasing your event's conversion rate.
Book a free demo of our virtual event software or contact us for more information.
 
Frequently Asked Questions About Event Timeline Planning
What is the event timeline?

The event timeline is a chronological listing of all stages of event planning. Schedules of events can be planned for a long time and for the day of the event.
When should I start promoting an event?

It will be better if you start promoting your event at least 2-3 months before it starts.
How long is the event planning timeline?

The event planning schedule should cover at least 4-6 months.
Do I need sponsors for a small event?

It depends. Many events benefit from having a sponsor. Sponsors can help raise funds and open networking opportunities. But you may not need a sponsor if you are hosting a small event, such as a corporate meeting.