Architectural Museum
Estonian Museum of Architecture The Estonian Museum of Architecture was founded on January 1, 1991. It was established with the aim of collecting, preserving and researching the Estonian architectural heritage of the 20th century. Over time, educational work and the organisation of various events related to architecture have become an increasingly important part of the museum's activities.
The museum is located in the former salt warehouse of Rotermann, which was built in 1908 and is a remarkable example of industrial architecture in Tallinn.
The museum is aimed at professionals, tourists and schoolchildren alike. The museum has both solo exhibitions of architects as well as exhibitions covering different periods in history. International exhibitions also play an important role here. The Estonian Museum of Architecture has an outstanding archive of drawings and projects from the 1920s-30s and the Soviet era, a photo library and a collection of architectural models which is constantly being expanded.
At the UURI RUUMI exhibition (Explore Space!) in the basement hall the visitor can touch, smell, touch and examine everything with their eyes, ears and hands and suddenly realize: they perceive space and understand the essence of architecture. There is also an architectural school in the museum building.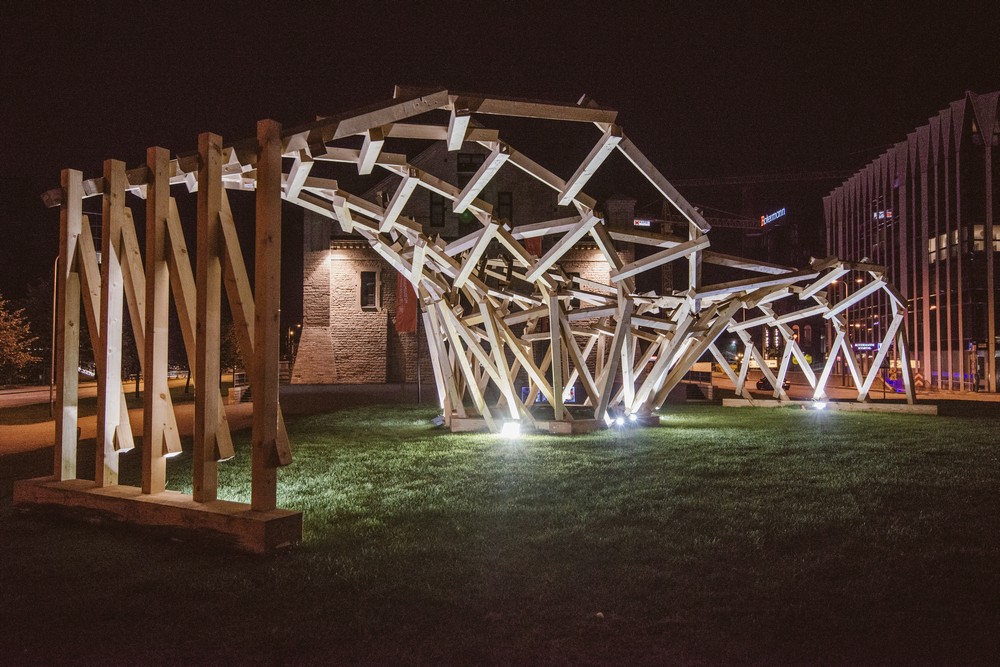 Tickets
Full 6 €

Preferential 4 €

Family* 12 €
Preferential ticket (with appropriate ID): disabled, seniors, students, students doing military service in Estonia, ISIC and ITIC card holders.
Family ticket* 1-2 adults with underage children
Free admission: children up to 8 years of age, disabled people under 16 and their accompanying carer, severely handicapped people aged 16 and over and their accompanying carer, repressed people. Employees of Estonian museums, journalists with a press card, ICOM, ICOMOS, ICAM and TALLINN CARD holders. Members of the board of the Estonian Museum of Architecture. Students of the Estonian Academy of Art, students of the Tallinn University of Technology, students and teachers of the Art Education Department of the EuroAcademy of Design. Students in the Landscape Architecture Department of Eesti Maaülikool University, students in the Engineering Department of Tallinn University of Technology.
Free admission for all visitors: 21 February (World Guide Day), last Friday in September and November