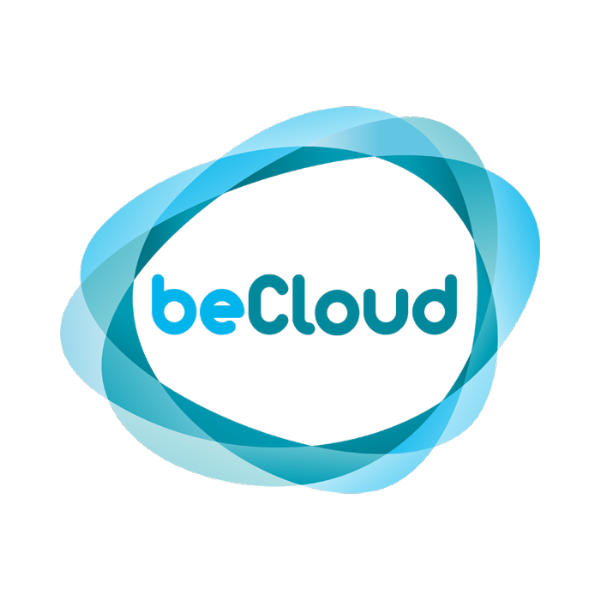 beCloud
Bringing the future closer
beCloud is a multidisciplinary company with a wide range of interests - cloud technologies, IT infrastructure, high-speed data transfer technologies (4G and 5G), IoT and smart solutions.
The company has a unique status - infrastructure operator
beCloud has created such unique and significant objects for the Belarusian ICT market as the Unified Republican Data Transmission Network (ERSPD), the Republican Data Processing Center (RDC) and the Republican Platform based on cloud computing (RP), the Unified LTE network (fourth generation communication)
It is important to note that the operator implemented not just separate IT-projects, but created an interconnected infrastructure of national importance. The developed data transmission network, reliable and technological data center of TIER III level, cloud technologies, the communication of the fourth generation and in perspective 5G are integrated into a single ecosystem and serve as the basis for further implementation of large-scale innovative ICT projects.
The company's cloud services and services meet the highest requirements for information security and data protection, thanks to the comprehensive system of information security and data protection successfully operating and constantly improving on the Republic cloud platform beCloud. The operator pays special attention to its reliability, fault tolerance and functionality - to protect the Republican Cloud Platform and the clients' information placed on it, more than 30 certified data protection tools from the world manufacturers are used.
At present, beCloud is focusing its efforts on projects in the field of smart cities. The operator is working to create a national-scale SMART platform based on its own interconnected infrastructure
Hours of operation:
mon-Fri: 9 a.m. - 1 p.m., 1:45 p.m. - 6 p.m;
fri: 9:00 - 13:00, 13:45 - 16:45.
Technical support is available 24 hours a day.
Sales Management (call-center)
+375 17 287 11 11
+375 17 287 11 49
sales@becloud.by
Press Center
+375 17 287 11 47
pr@becloud.by
Product 3
The beCloud Republican Data Center (RDC) is one of the most modern and reliable data centers in Eastern Europe.
The beCloud RDC has state-of-the-art information and telecommunication infrastructures that enable data processing and storage, as well as data transmission between the data center and users via independent optical cables.
It became the first data center in Belarus, which has confirmed its compliance with the international level of reliability and security according to the Tier III standard Uptime Institute.
Also, the beCloud data center received PCI DSS certification, which guarantees compliance with the specific security requirements in the banking and credit and financial sector.
The Republican Data Center is the only modular data center of the fourth generation in Belarus, built with the use of modern pre-fabricated design technology. The data center project includes four machine rooms of 156 racks each, and the erection of each module was separated into a separate stage.
Today the data center consists of two machine rooms with a total of 312 server racks. The first phase of the beCloud data center, which consisted of one machine room with 156 server racks, was commissioned in early 2016. The second RDC module saw the light at the end of 2020 - 156 new server racks with the ability to accommodate non-standard equipment were put into operation.
The data center has created a comprehensive physical security system for the facility, which includes video surveillance, burglar alarm, access control and management systems, and perimeter security.
To learn more about hosting your servers at the Republic Data Center, please visit go to.
Product 2
Infrastructure operator beCloud is the operator of the Republican Platform, which operates on the basis of cloud computing technologies (Republican Cloud Platform).
The platform was created for storing and backing up customer data, providing convenient network access to software products, applications, services, and storage systems.
beCloud cooperates with worldwide known developers of software and infrastructure solutions in order to offer the best to its customers.
beCloud provides a full service maintenance cycle, from implementation to 24x7x365 technical support.
Using the services of Belarus' leading cloud platform allows customers to reduce capital and operating costs, ensure business continuity, increase security and data protection.
The beCloud cloud is deployed on the basis of the Republican Data Center and the Unified Republican Data Transfer Network (ERSPD).
A comprehensive system of information security and data protection has been created, successfully operates and is constantly being improved on the Republican cloud platform beCloud. It meets the latest trends in the world of cyber threats. More than 30 certified data protection tools are used to protect the cloud platform.
Service models for the beCloud cloud platform:
1. Cloud Software as a Service (SaaS) - Cloud Software as a Service ("Software as a Service").
2. Data Center as a Service (DCaaS) - hosting of server equipment as a service.
3. Platform as a service (PaaS) - Platform as a service.
4. Cloud Infrastructure as a Service (IaaS) - Cloud infrastructure as a service.
5. Desktop as a service (DaaS) - a service for providing a remote workplace.
6. Private cloud - a private cloud.
7. Backup as a service (BaaS) - backup as a service.
For more information about the services of the beCloud Republican Cloud Platform, please visit see .
SMART Platform
The SMART platform is a high-tech product that is based on such innovative technologies as the Internet of Things (IoT), machine learning, Big Data, cloud computing, artificial intelligence, etc.
The platform will collect and aggregate data from information systems and control systems, analyze it and develop real-time solutions for optimization, management and economics of processes.
Video Interview

Interview with Oleg Sedelnik, CEO of beCloud, for YASNAe TV's program "In the Open": cloud technology prospects, cloud solutions of beCloud, data storage, cybersecurity and data protection system, LTE (4G) network development, 5G technology testing, SMART platform.
Video-tour

Welcome to beCloud data center - one of the most modern and reliable data centers in Eastern Europe.
The beCloud data center got bigger

Cloud operator beCloud has completed construction of the 2nd stage of the Republican Data Center (RDC) and commissioned 156 new server racks. Now the operator's data center consists of two machine rooms, the total number of server racks in which is 312.
Testing 5G on drones

Infrastructure operator beCloud and the world-renowned mining equipment manufacturer BELAZ tested 5G high-speed data transmission technology to test the operation of unmanned vehicles.
Contact
Минская область, Смолевичский район, Китайско-Белорусский индустриальный парк "Великий камень"