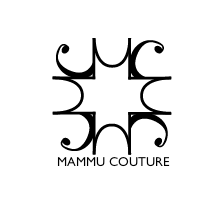 Mammu Couture
The truly feminine and timelessly elegant dresses of Estonian brand Mammu Couture are known for their glamour - pearls, handmade embroidery, gorgeous flounces, fluffy tulles and velvety details. 
"The clothes I create are never fashionable, but they never go out of fashion, they will always remain timelessly elegant and beautiful for women" - Maria Tammeorg. 
Mammu Couture was founded by Maria Tammeorg in 2014. 
ELEGANCE THROUGH GENERATIONS