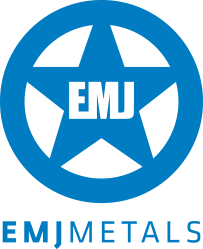 We are located at stand C035
We are 100% Latvian capital metal processing company, offering metal cutting and bending services. We are working with sheet materials and operate on the market since 2010 – that time we served two customers and we only had a leased equipment. Now the company has fifteen different types of equipment, almost 1000 customers and the amount of metal processed per day reaches 35 tons. Our pride is the high potential and creativity of our team. The pride of our equipment park is also bending equipment with 1000 tonnes of capacity - only a few of such pieces of equipment exist in the Baltics. The company also has one of the most modern laser cutting and bending equipment in the Baltics. We provide a safe and orderly working environment for our employees as well as 24 hours of continuous work process.
The growth of EMJ Metāls Ltd is based on successful and long-term cooperation with customers. Over time, not only the total number of customers has increased, but also the needs of loyal customers, thus enabling us to develop and expand our business to meet new goals. The company's management experience in the industry - since 2005.
"Džipi", Ķekavas pagasts, Ķekavas novads, LV-2123​
Contact
"Džipi", Ķekavas pagasts, Ķekavas novads, LV-2123​
All Exponents
Instrutec gives a good overview of the Estonian industrial and technological sector, but also features international exhibitors from Finland, Latvia, Lithuania and Germany. Instrutec brings together industrial and technology companies and professional associations, and offers seminars and workshops.
The Estonian Engineering Federation, the Estonian Electronics Industry Association and the Estonian Inventors'...
Enter