StoneBuild | Natural Stones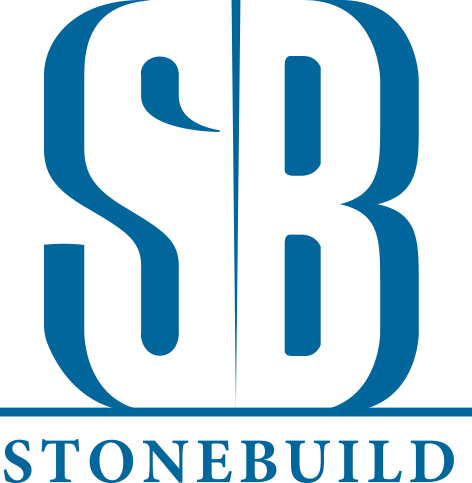 StoneBuild | Natural Stones
About Us
We produce, install and maintain products made from granite, marble and other natural stones. For example, you can buy:
kitchen surfaces,
window sills,
fireplaces,
stone roofs,
stairs,
railings,
paving stones,
sinks
bathroom surfaces,
decorative mosaics,
facades.
Beautiful and Durable Living Environments
Natural stones have been used since ancient times. Everything built from them is beautiful, unique and natural and lasts for decades. Natural stones are very diverse in nature: they are good for both finishing and as a building material and, for example, as garden or exterior decoration. However, every stone has its proper place.
When it comes to stone work, everything starts with finding the right stone and consultation. StoneBuild's manager Raul Kuusk knows what to recommend and what can be used where based on his 20 years of experience. "There are certain unwritten rules, such as using granite, not marble, for kitchen surfaces, whereas marble can be used for bathroom surfaces. Of course, rules always come with exceptions. If people are familiar with the stone's requirements and are willing to maintain the surfaces as needed, you're free to use different stone."
The most important indicator in outdoor conditions is resistance to cold. Granite and quartzite are preferred, but weather-proof limestone has also been used in Estonia – the best example being Tallinn's Old Town. However, marble is not recommended outdoors in our climate. One of the reasons for this is that marble will lose its shiny surface in just 3-4 years outdoors.
If you want to use a softer stone (such as marble or limestone) in regularly used public spaces, you should give this careful consideration. Luckily, nowadays there are so-called impregnators that reduce the absorption of liquid and dirt and also protect the stone from cold.
Natural stone finds plenty of use indoors: in bathroom and kitchen surfaces, window sills, fireplaces, pools, interior stairs, floors and more. Raul Kuusk: "We've often used marble mosaics in interior decoration. For example, marble mosaic floors successfully compete with Persian rugs in terms of price – the result is luxurious, but the price is 2-3 times lower."
Natural stone floors and stairs are perfect with floor heating, because, as we all know, stones soak up heat, and slippery polished surfaces can be processed to reduce it. Besides natural stone, StoneBuild also offers increasingly popular engineered stones. These usually consist of natural materials such as granite and quartz crystals and sand. Resin and colour pigments are usually used as adhesives, and all of this is pressed into slate using heat and pressure. There are no completely pure colours in nature, but this can be achieved via engineering – making this one of the advantages of engineered granite.
Besides building and finishing stones, our range includes a line of natural stone sanitary equipment boasting sinks, bathtubs and water mixers of various shapes, ranging from classic to modern style. StoneBuild offers more or less everything you can make from natural stone: from interior design elements to garden designs and even tombstones. Our range of materials includes various stones, from local limestone to imported materials such as marble and granite. Our employees offer uncompromising quality in choosing, installing and maintaining stones.
Contact
197101, Россия, г. Санкт-Петербург, Каменноостровский пр. д. 15, оф.208