Bauer Veetehnika | Keep Your Heating Systems Clean!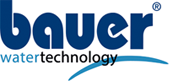 Let Bauer save your heating systems!
About Us
Professor emeritus Teet-Andrus Kõiv from Tallinn University of Technology wrote the following in his 2013 book Hoonete küte (Heating of Buildings):
The sediment in heating systems created as a result of various metals reacting and oxygen corroding is an even greater problem than rust. Being carried by water, the sediment spreads throughout the system, creating an additional insulation layer that damages circulation pumps, clogs thermostatic radiator valves and ruins the balance. Magnetite particles are so small that no regular sieve filter can handle them, which is why they settle all over the system (boilers, heat exchangers, calorifiers, radiators, pipes, heat pumps, etc.). The problems with a new heating system occur during the second or third heating season, because the conventional heat systems are made using various metals.
Bauer Watertechnology has been handling this problem since 1989 and has created the effective electromagnetic water treatment method. The first Bauer devices came into everyday use in 1999 and remain working to this day. Our devices can be bought or rented. Our customers can also purchase permanent water treatment services especially created for offices (commercial premises, shopping centres, etc.).
Our customers include:
Tallink, the Estonian National Museum, Kalev, Foorum shopping centre, Zeppelin, Põhjakeskus shopping centre, Stockmann department store, Solaris shopping centre, Lõunakeskus shopping centre, Rimi, Selver, Riigikogu, the Estonian National Opera, NUKU Theatre & Museum, the Museum of Occupations, Tere Tennis Centre, My Fitness, Swedbank, the Bank of Estonia, Tallinna Vesi, Elion, Rakvere Soojus, Elcoteq, Stora Enso, Leibur, Maag, Hotel Viru, Põlva Hospital, Viru Prison, Tartu Technology Park and the University of Tartu – plus more than 450 apartment associations and private residences.
Video (in Estonian)
https://www.youtube.com/watch?v=BFrDiXsaZMo (403)

Do you know why radiators warm up unevenly and heating costs keep rising? And how can you solve these problems? We have made a practical video which provides a detailed overview of what Bauer devices look like once installed and how they alleviate heating solution-related problems. The whole system is simple, logical and effective. Check out the video for yourself!
Myths vs Reality!
There is no sediment in closed systems! – There is. The sediment is not brought into the system with water, but instead is the result of electrochemical and oxygen corrosion (due to the various metals used in the systems).
Softened or demineralised water (e.g. from a central boiler) does not create sediment! – It does. According to research carried out in the Faculty of Chemicals and Material Technology at Tallinn University of Technology, the sediment is created no matter what heat exchange medium is used.
There can be no sediment in floor heating systems with plastic pipes! – There is. The plastic pipes themselves do not corrode, but there are metals within the systems that cause corrosion (collectors, pump, heat exchanger, boiler, valves, taps, regulating valves, etc.).
A dirt separator is all you need! – It isn't, because sediment is found everywhere in the system but the dirt separator only cleans the circulating water. Bauer's electromagnetic water treatment system cleans both the heating system and the water.
Key Facts
A 0.2-mm layer of magnetite decreases the power of a heat exchanger by 40% (data from heat exchanger manufacturers).
A 1-mm layer of sediment increases the power consumption of a boiler by up to 9% (test carried out by the University of Illinois and the US Standard Committee).
A well-balanced heating system can save up to 35% on heating costs.
The energy consumption of pumps increases by up to 35% in the first few years due to corrosion and dirt inside the system (published by Rahmeyer, PhD, Utah State University).
A 1°C increase in temperature increases energy consumption by 6-11%.
Ask for a Quote or Additional Information!
Contact
197101, Россия, г. Санкт-Петербург, Каменноостровский пр. д. 15, оф.208