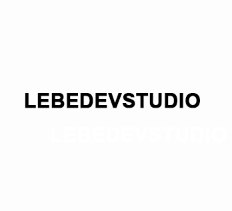 Lebedev Studio| Design
Санкт-Петербург, ул. Чапыгина, дом 5
reviews
HomeExpo is already taking place for the sixth time and the second time in our OnlineExpo virtual Expo Hall.
We have had many satisfied Clients during that time who's feedback we have gathered onto separate page.
HomeExpo 2018 can be divided into four seasons- every season has its' own characteristics and constantly updated exhibits.
Enter
Architectural project
Patterns are IN! There is no right or wrong. Be original. Right now there are more options than ever.
Small patterns may seem large enough on a small piece, but when on a wall and looked at from a distance they may go unnoticed or even disappear completely. On the other hand, large patterns can turn out to be too dominating. When you choose your wallpaper, try to imagine how it will look like in your home. We recommend that you look at the wallpaper sample from a couple of steps away. In order to make the selection process easier, you can borrow a wallpaper catalogue or a sample roll from our store.
Scandinavian home furnishing companies are known for their preference for calm tones and patterns, but nowadays more and more people are exchanging this minimalist style for a more lavish one, using patterns on not just one, but two, three or all of their walls. This is actually not that sensational, as trends come and go. Fortunately, the current trend encourages people to express their personality in a more powerful way.
Start
Wallpaper boasting an eye-catching pattern can be used one or two sheets at a time. You can also affix these sheets horizontally.
A particularly interesting approach is to affix a couple of sheets onto the walls vertically and then allowing them to run across the ceiling to the opposite wall and down from there. This creates the effect of two separate rooms.
Another place where interesting patterns and effects can be tested is a wall next to stairs, which usually extends through two storeys. Such high surfaces can be used to create spectacular, eye-catching surfaces.
Stripes are very effective in visually changing the look of a room. Long and narrow rooms becomes even longer if their walls are covered with wallpaper that has horizontal lines. In such rooms it would perhaps be better to use vertical lines. The same applies to rooms with low ceilings.
Our best
Contact
Санкт-Петербург, ул. Чапыгина, дом 5
Contact
197101, Россия, г. Санкт-Петербург, Каменноостровский пр. д. 15, оф.208