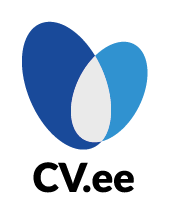 Seminar area
Instar EBC

Noored Kooli

Viasat AS

Telia Eesti AS

Bellnor

ENTK

CV-Online

CV-Online esindaja Maris räägib lähemalt:
Peamised küsimused mis karjäärinõustamisel küsitakse
Kuidas jõuavad inimesed punkti, kui enam ei naudita oma tööd
Karjäärinõustamise eesmärgid
Mis on karjäär?
jpm
Columbus Eesti AS

Viasat

Swedbank

Kart Performance Trailers
VideoCV

Video

Töövahetusraadio - Columbus Eesti AS
Töövahetusraadio esimeses saates on stuudiokülaliseks Columbus Eesti AS esindaja personalijuht Kristi Lepik.
Vestluse käigus räägitakse lähemalt:
Millega Columbus tegeleb
Tööturul toimuv
Töökultuur Columbuses
Töötajate heaolu loomine
jpm
Virtual Fair 24.–30. october
Be part of the biggest virtual career fair in Baltic States and meet your dream employer already today!
The largest virtual job fair in the Baltic States, 'Baltic Career Days' takes place from 24th of October – 30th of October 2017. The fair will be attended by small and big businesses that are currently hiring new staff, from both Estonia and other Baltic Sea countries. Come and open the new doors for your...
Ieiet