Vana-Vigala Technical and Service School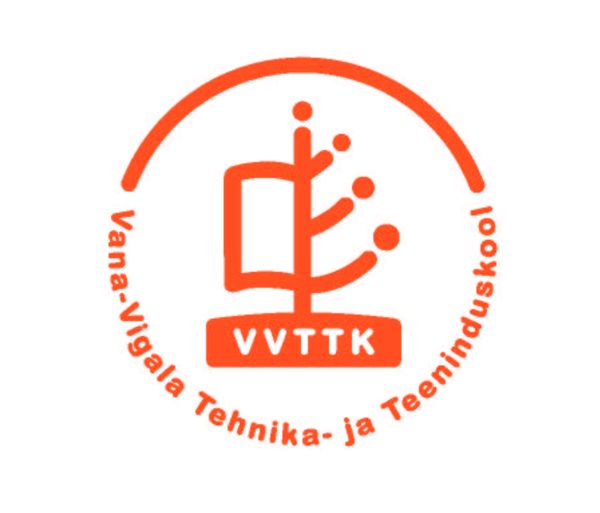 It's clever to learn!
We value active cooperation, willingness to learn and initiative in school life in our students. When you choose Vana-Vigala Technical and Service School, you will learn in a small study group in a beautiful natural environment, where, in addition to learning support, you can also make use of the child day care service. Our dormitory has been renovated in 2013 and meets the needs of the most demanding students. As a bonus for students in the automotive sector, we offer free training for category B driving licences.
The school welcomes both young people wishing to learn their first trade and adults who wish to retrain or further their education. For adult learners, we offer flexible study arrangements to fit in with work and private life. After graduating from a vocational school, it is possible to continue studies at a higher education institution or to start work immediately. It's time to learn - apply today to enrol at sais.ee!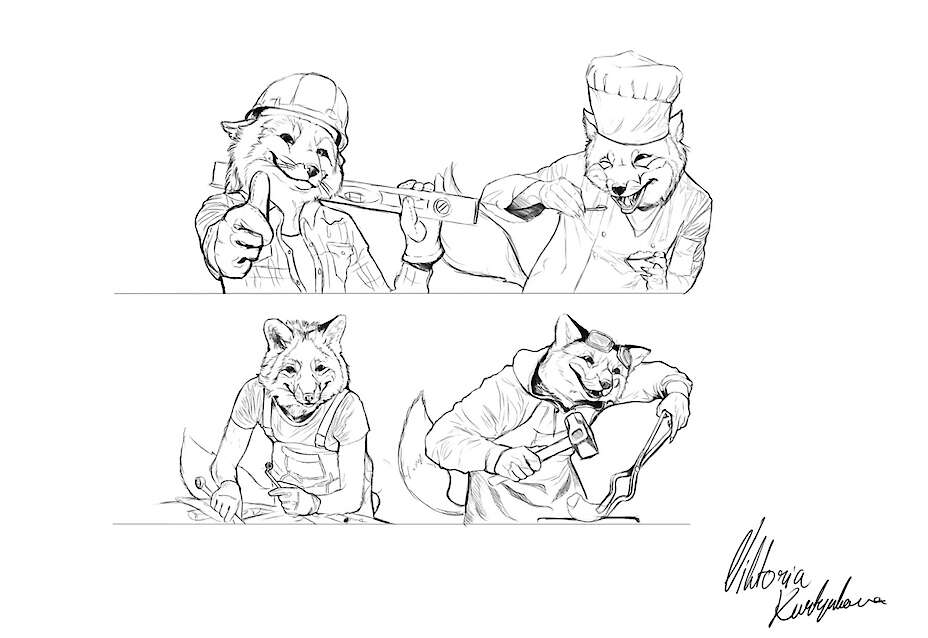 Automotive professions
Five different study programmes are available for automotive subjects. Find out more about the subjects https://vigalattk.ee/et/erialad
Car painters

prepares the bodywork of a vehicle for painting (cleaning, plastering, priming, sanding, coating), painting and finishing. The car painter also repairs plastic parts

Automotive technician

carries out the maintenance, repair and general system diagnosis and troubleshooting of passenger cars, SUVs and vans and their accessories

Automotive technician

the job involves fitting and assembling vehicle bodies and interiors, welding, surface hardening and fitting of bodywork components, glazing and machining plastic components

Vehicle diagnostics

diagnoses, repairs and troubleshoots passenger cars, SUVs and vans, and locates and rectifies malfunctions. He/she works independently, using repair databases, catalogues and manuals as necessary. Where necessary, supervises the work of the automotive technician, provides direction and guidance in diagnosing faults, and guides the determination of repair quantities.

Vehicle maintenance and tyre technician

carries out vehicle washing, paintwork maintenance (waxing), vehicle cabin cleaning, washing and maintenance; tyre changing and repair, chassis inspection and simple repairs.
Building trades
There are three different study programmes in construction and woodwork. Find out more about the trades https://vigalattk.ee/et/erialad
Construction finisher

prepares the various surfaces of buildings to be finished and carries out the finishing work in accordance with the work assignment, following the relevant work instructions, the technologies prescribed by the materials manufacturers and the quality requirements laid down.

Furniture restorer

is a skilled worker with good manual dexterity who restores furniture to an aesthetically pleasing condition. The work involves repairing, refinishing, reupholstering and upholstering wooden furniture

Pottsepp-sell

builds and repairs solid fuel boilers and chimney systems under the supervision of a senior level potter.
Craft trades
There are four different courses of study available in the craft trades. Find out more about the courses https://vigalattk.ee/et/erialad
A ceramicist is a craftsperson who finishes, fires, glazes and decorates ceramic objects of his or her own design. Ceramists market their products and provide services such as making objects to a pre-determined design and mentoring amateurs within the limits of their skills.

The blacksmith produces high-quality and aesthetic wrought-iron objects from his/her own working drawings or from predetermined designs, instructions or simple objects. Under his/her supervision, traditional tools, handicrafts and utensils are forged from various metals. The work involves preparing the metals, heat treatment and forging, assembling the forge, finishing the surface of the forge and repairing simple forges.

The woodworker makes handcrafted wooden articles from drawings, designs or simple objects using traditional or modern basic techniques. He/she weaves, chisels, braids, bends, saws, chips, planes, drills and mortises, makes simple shapes, joins parts and finishes objects. He/she is able to carry out simple repairs on wooden parts. His/her activities also include the storage, preservation and processing of raw and dry wood material.

The woodworker makes wooden handicraft objects or parts according to instructions using basic woodworking techniques. He/she usually works independently, but may require supervision for more complex tasks
Catering and hospitality occupations
There are five different courses of study in catering and hospitality. Find out more about the courses https://vigalattk.ee/et/erialad
The main job of a chef is to prepare and serve quality food. Alongside food preparation skills, teamwork, good physical health and stamina, and a love of order and cleanliness are essential.

The assistant chef handles food, assists the chef in preparing and serving food and works under the supervision of the chef. The nature of the job requires the ability to organise own work and time management. Willingness and ability to work as part of a team and under supervision are essential.

The pastry chef prepares delicious cakes, tarts, scones and pastries. The specific nature of the job requires a willingness to start early in the morning and to work nights and weekends. Good health and resilience are essential, as the pastry chef is often upright, works near hot ovens and must be prepared for a heavier workload in the run-up to the holidays.

The kitchen assistant will assist the chef with food preparation, food handling, cleaning and tidying up and will follow the company's self-monitoring plan. The Kitchen Assistant will work as part of a team under supervision.

The job of the Cleaning Assistant is to clean and maintain the living environment. He/she works under supervision in a familiar environment and performs routine tasks
Apprenticeships
The apprenticeship is open to young people who
have left primary school but have not continued their studies for several years

have finished primary school but are not yet ready to make a career choice or have not been accepted into the school/profession of their choice

have dropped out of the first or second year of vocational education and training due to unsuitability and do not know what to do next

have dropped out of lower secondary school and have not continued their studies (NB: are at least 17 years old)

feel that they have made wrong choices in their education so far and would like to make better choices in the future

want to acquire skills to enter the world of work.
During the course of their studies, students will have the opportunity to get to know all the subjects taught at the Vana-Vigala Technical and Service School and to visit other vocational schools. In addition to the practical training, students will also take courses in careers, communication, safety and basic subjects (maths and Estonian). Pupils with limited knowledge of Estonian receive additional language tuition.
Hariduse tn 2, Vana-Vigala, Raplamaa, 78003