13 September 2023, Radisson Collection Hotel Tallinn
Conference registration, morning coffee break
Thematic Block I
"The Role of Oil Stockholding Entities in Ensuring Security of Supply"
We would like to introduce the listeners to the practices of forming and managing fuel reserves in different countries and to let them know that the selected models can be very different. We have asked agencies from the USA, the Netherlands, Denmark and Switzerland to speak on the panel, both in terms of the size of the economy and the logic of stock management. We provide an overview of the changes in recent years both in the strategic liquid fuel reserves of the Estonian state and in the volumes of commercial reserves of companies.
Oil Stockholding in Switzerland
Managing the Dutch strategic stocks
Strategic Petroleum Reserve Program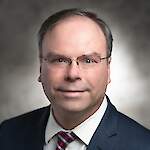 Associate Deputy Director for the Office of Petroleum Reserves, U.S. Department of Energy
A Short Introduction to the Danish Central Oil Stockholding Entity
Overview of Estonia's strategic liquid fuels supply and commercial corporate stocks
Thematic Block II
"Preparing for a Shortage of Motor Fuels in Estonia - the (Large) Consumer and Fuel Retailer Perspective"
The focus is on the supply of motor fuels to important large consumers in a crisis situation (which include, for example, hospitals, municipalities, providers of vital services). We will bring together representatives of a major fuel consumer, a fuel seller and a strategic fuel reserve in one discussion, and we will discuss how, at first glance, to bring an order and an offer together, a number of obstacles and challenges have arisen, and how to overcome them together.
Challenges of Ensuring the Reliability of Fuel Supply in the Municipality
Thematic Block III
"How to Regain Strategic Security of Supply of Fuels in the Baltic Sea Region?"
The third topic block focuses on the sudden change in fuel supply chains in the Baltic Sea region following Russia's aggression in Ukraine. In a very short time, Estonia has turned from a country in a very good position in the fuel supply chain (motor fuel moving westward from Russia) to a dead end with a 180-degree change in the direction of the fuel flow. We will discuss how global trends affect Estonia and the Baltic Sea region, what would be our opportunities to restore our strategic position in the fuel chain, and what kind of supply-demand ratio we can expect on the shores of the Baltic Sea in the future.
The Challenges of Balancing the Global Oil Market
Summary and concluding remarks
Working language: Estonian and English
Simultaneous translation available
The organizer has the right to make changes in the program
Conference is held by Estonian Stockpiling Agency
Radisson Collection Hotel, Rävala street 3, Tallinn, Harju County, Estonia