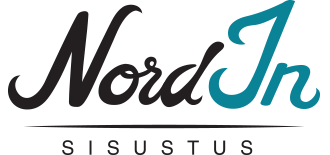 Nordin Sisustus
NordIn is an interior design salon offering inspiration, exciting solutions and quality Nordic design products - everything you need to furnish your home in style.
At NordIn you'll find a wide range of Nordic-designed products that bring style and cosiness to any home. Good quality furniture stays in your home for years and becomes a classic over time. That's why NordIn offers a wide range of products made from natural, durable and timeless materials such as solid wood, leather or wool.
NordIn's product range includes sofas, beds, armchairs and tables from a number of renowned Scandinavian quality brands such as Theca, Torkelson, Flexlux, Casø and Scovby. You'll also find high quality ergonomic sofas from Spain. In addition to furniture, the salon also has a large selection of rustic and natural furnishings and accessories in line with the season's trends. For example, there are handmade carpets from Barg and HC Tæpper, designer lighting from Envy, as well as works by Estonian designers.
Pärnu mnt 110, 11312 Tallinn
209 Days to Go
Interior 2024